This content is also available in:
Español
Português
Čeština
Magyar
Polski
Türkçe
One of the most complicated diagnoses in the head and neck region is that of cystic lesions. Most of the benign cysts (branchial cleft cysts, medial cysts) are covered by squamous epithelium, many of them easily undergo inflammation. Superficial and intermediate like squamous cells, sometimes reactive (amphophilic cytoplasm, large nucleus and large nucleolus, etc.), and cholesterol crystals are seen. Mild atypia is nearly always present as a sign of irritation and inflammation, but no definitive features of malignant transformation should be found: there are no irregularly shaped or extremely large nuclei as compared to the size of the cytoplasm, no irregular chromatin 'clumps' and no mitotic figures.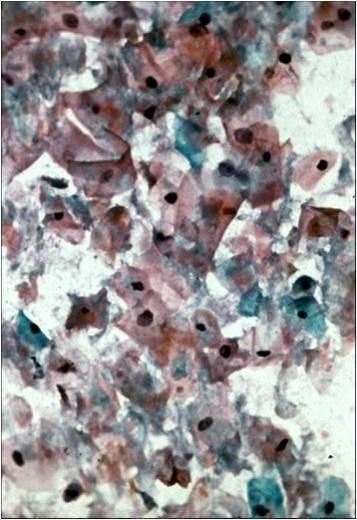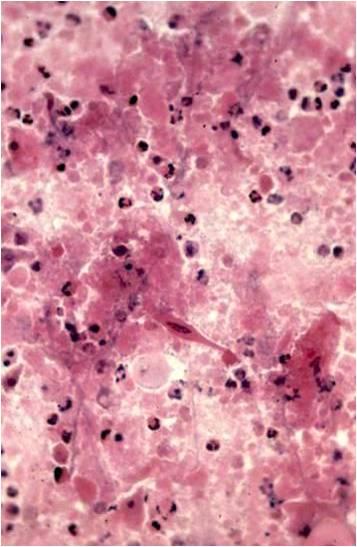 The occurrence of metastatic squamous cell carcinoma in cervical lymph nodes is pretty high. These tumors, as well as some large primary squamous cancers, commonly undergo colliquation in this anatomical area, which results in a 'pseudocyst-like' lesion, containing atypical keratinizing or non keratinizing squamous cancer cells. These tumors are sometimes well differentiated, in which case they may show similarity to the above mentioned 'irritated' cells of a lateral cyst. The fluid itself in both cases is very similar to the purulent content of an abscess, which is the reason for not sending it in to a diagnostic laboratory by the clinician!