This content is also available in:
Español
Português
Čeština
Magyar
Polski
This tumor is similar to the same type of tumors found in other anatomical sites: keratinizing or non-keratinizing atypical squamous cells are found in true tissue fragments, as well as in cell clusters. The center of the lesion is frequently colliquated and necrotic, which results in a fluid aspirate resembling purulent material.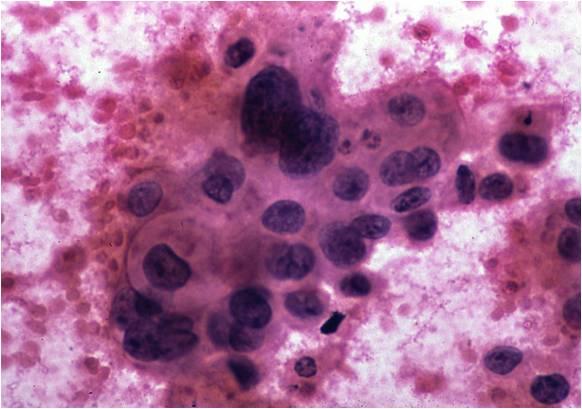 This tumor is malignant in its clinical appearance already: a firm lesion, usually with facial nerve paralysis. The aspirate contains large, highly atypical cells with large, atypical nuclei. They may appear in groups and as single cells as well.