This content is also available in:
Español
Čeština
Magyar
Polski
Cytologic diagnostic features
low or moderate cellularity
cohesive cells
predominantly microfollicular pattern
uniform, evenly spaced follicular cells
round nucleus, finely granular chromatin
scanty or moderate cytoplasm
few macrophages
bare nuclei
Colloid is usually abundant, appearing as amorphous blobs or as a thin translucent film with bubbles and linear cracks.
Some benign follicular lesions are hypercellular and even focal cytologic atypia may occur. Occasional large, spindle-shaped cells may be present, representing either reactive stromal elements or altered follicular cells lining areas of cystic degeneration. Focal Hürthle cell change may also occur. If microfollicles are few and atypia is focal, a diagnosis of cytologically benign nodule should be made, even if the specimen is cellular. Patients with this diagnosis have to be followed up at an appropriate interval.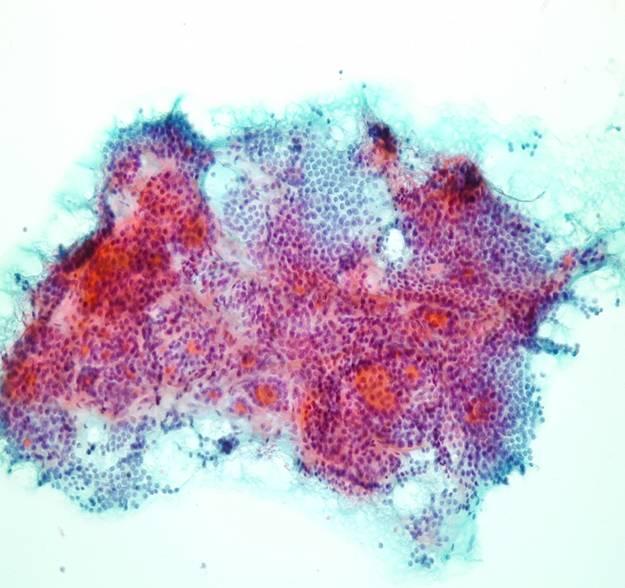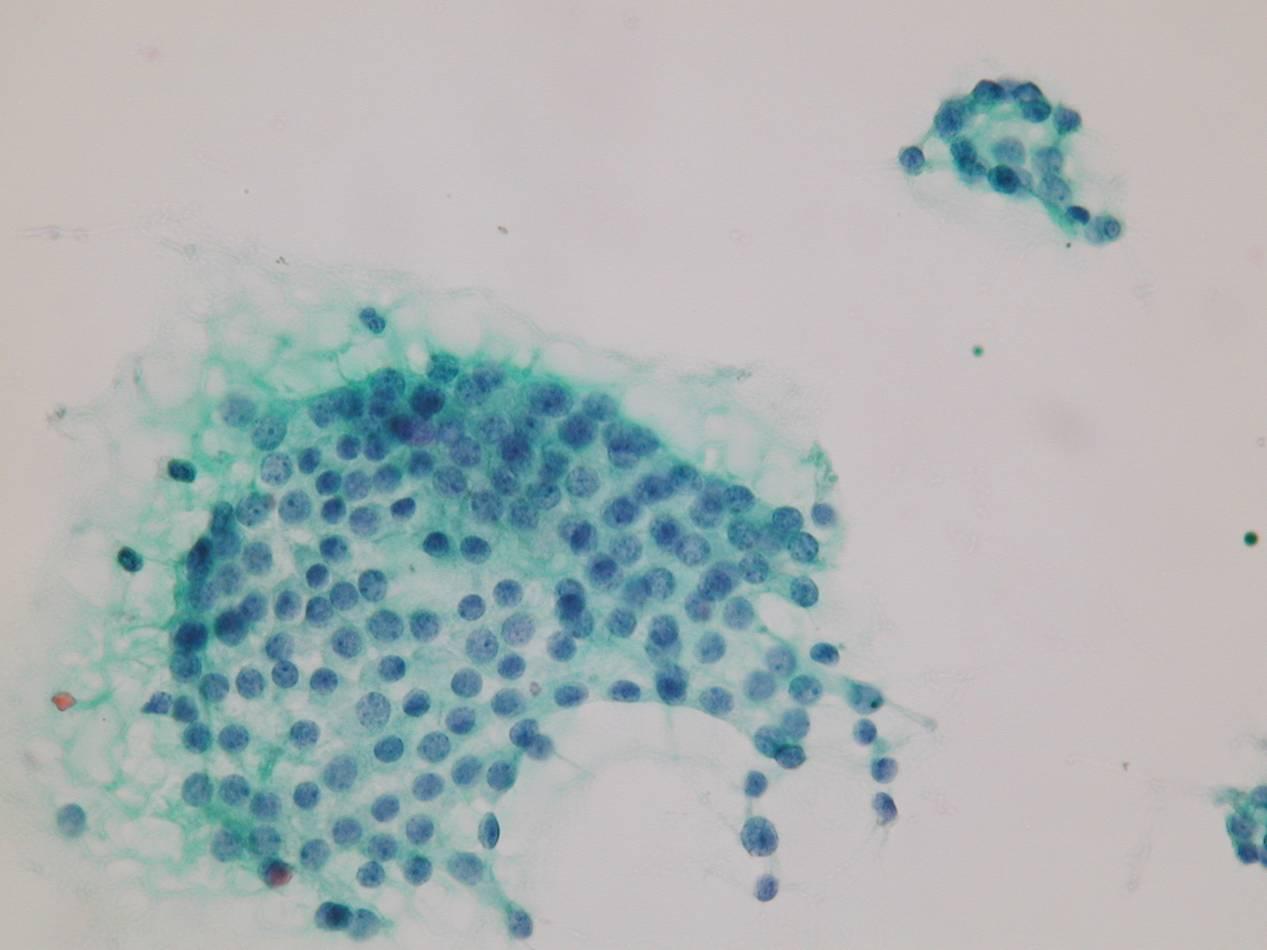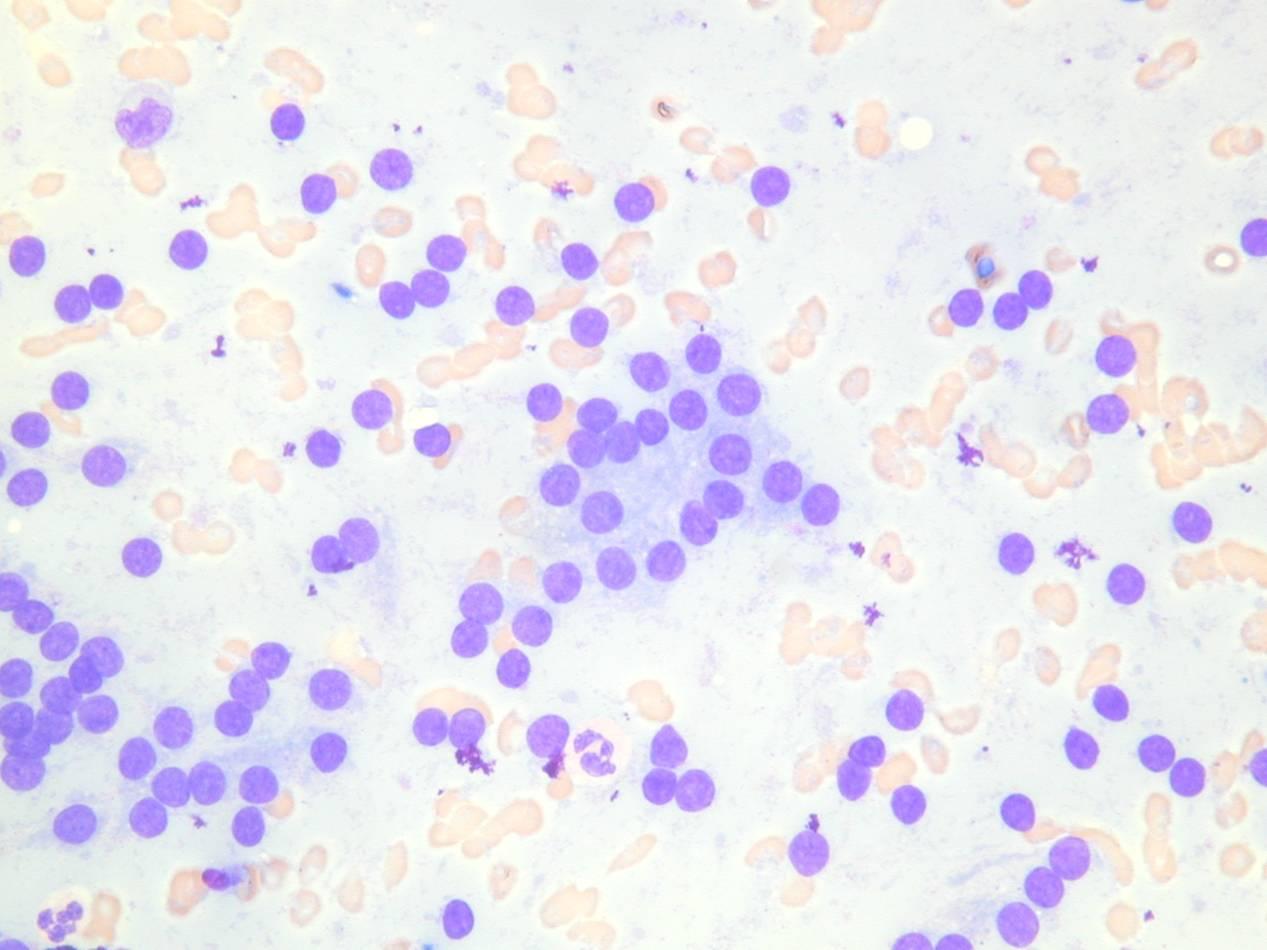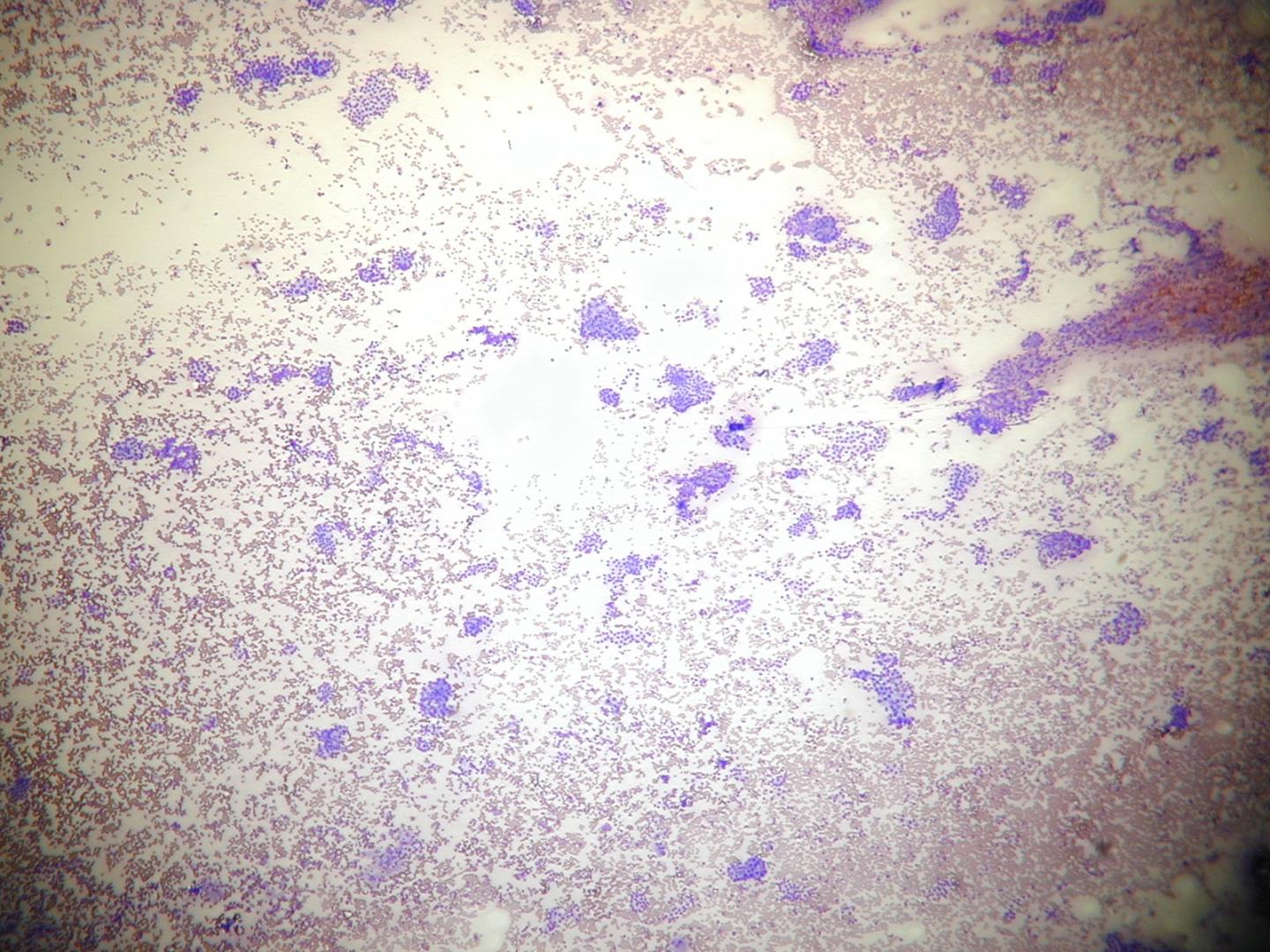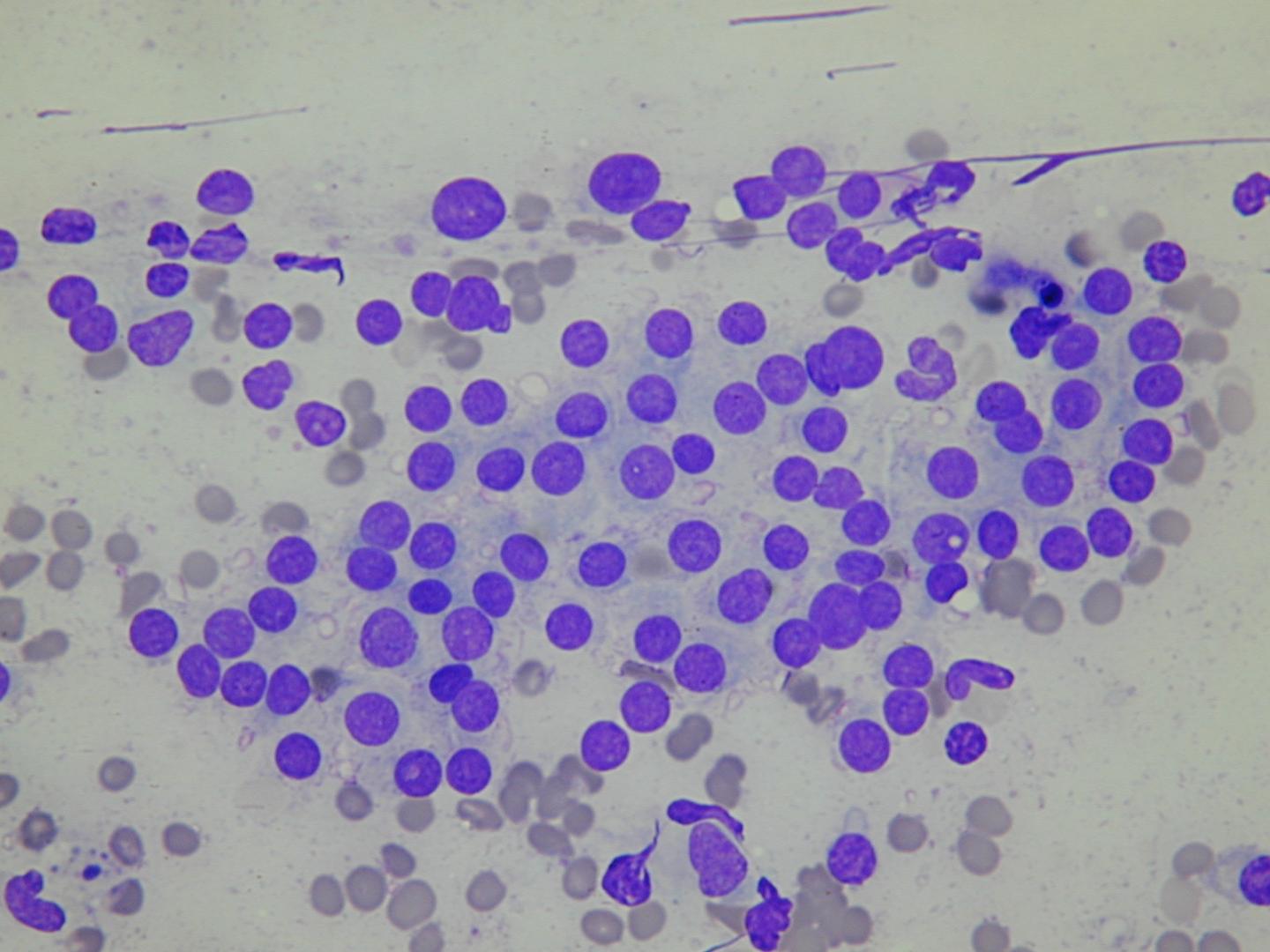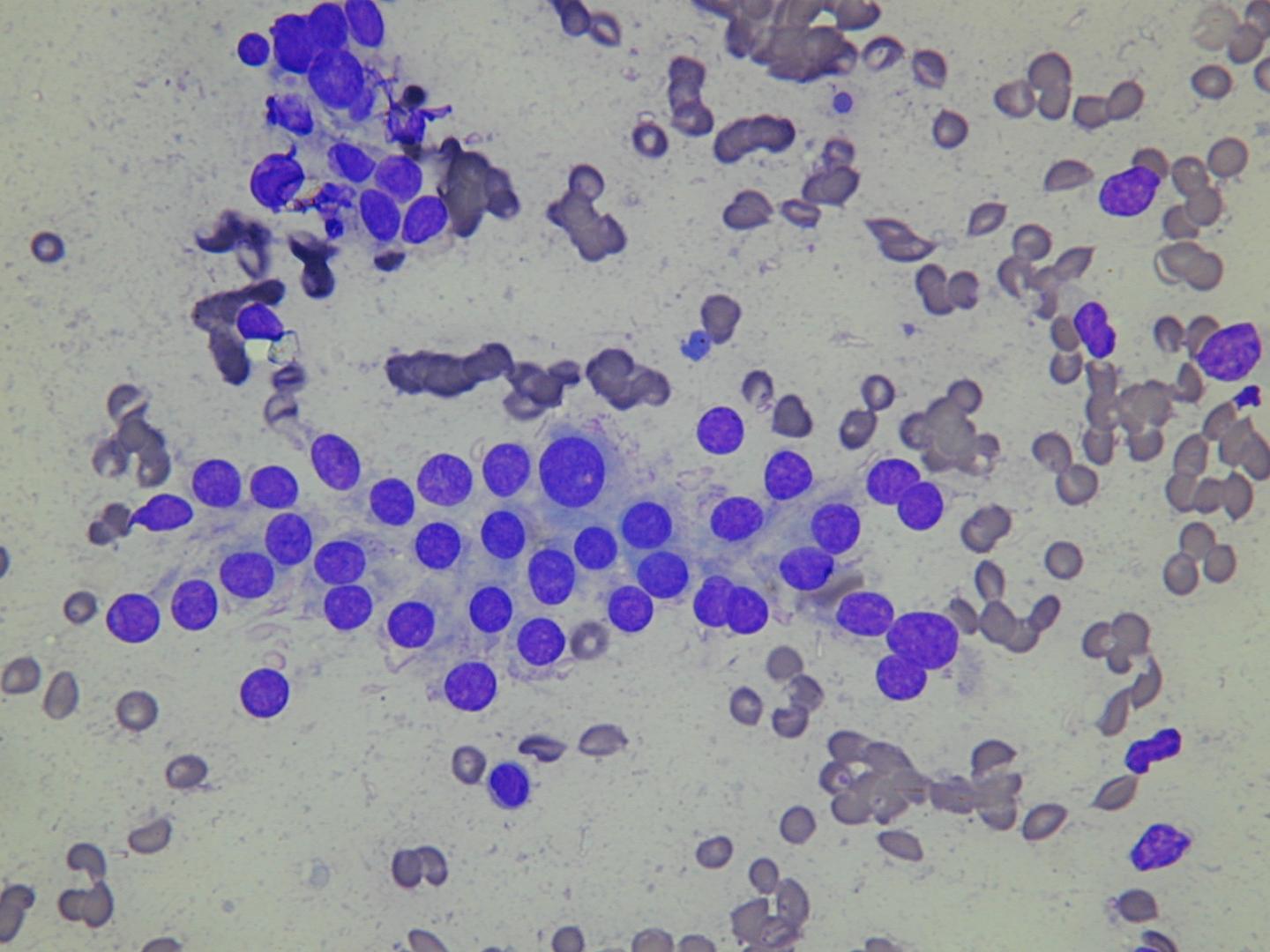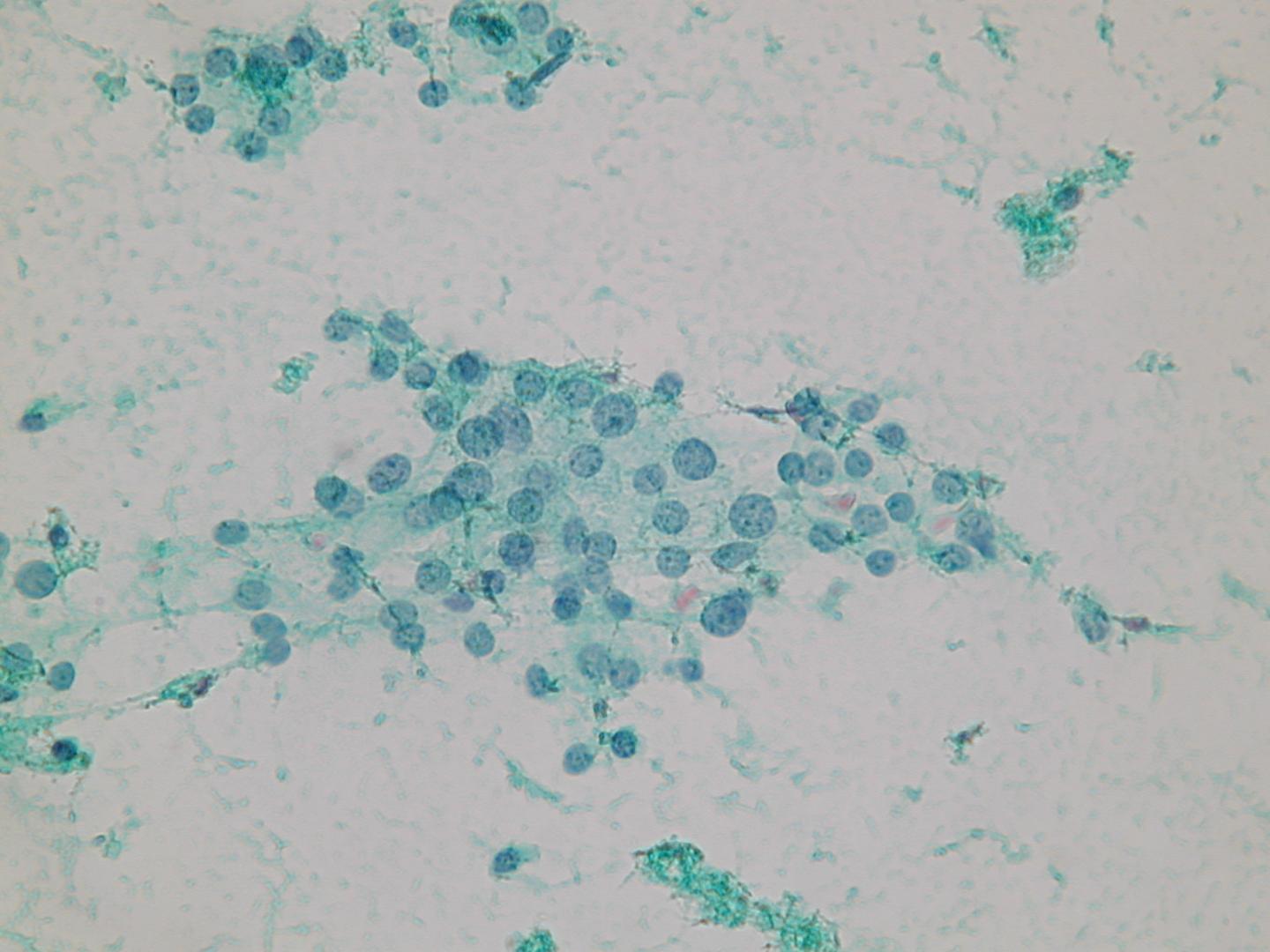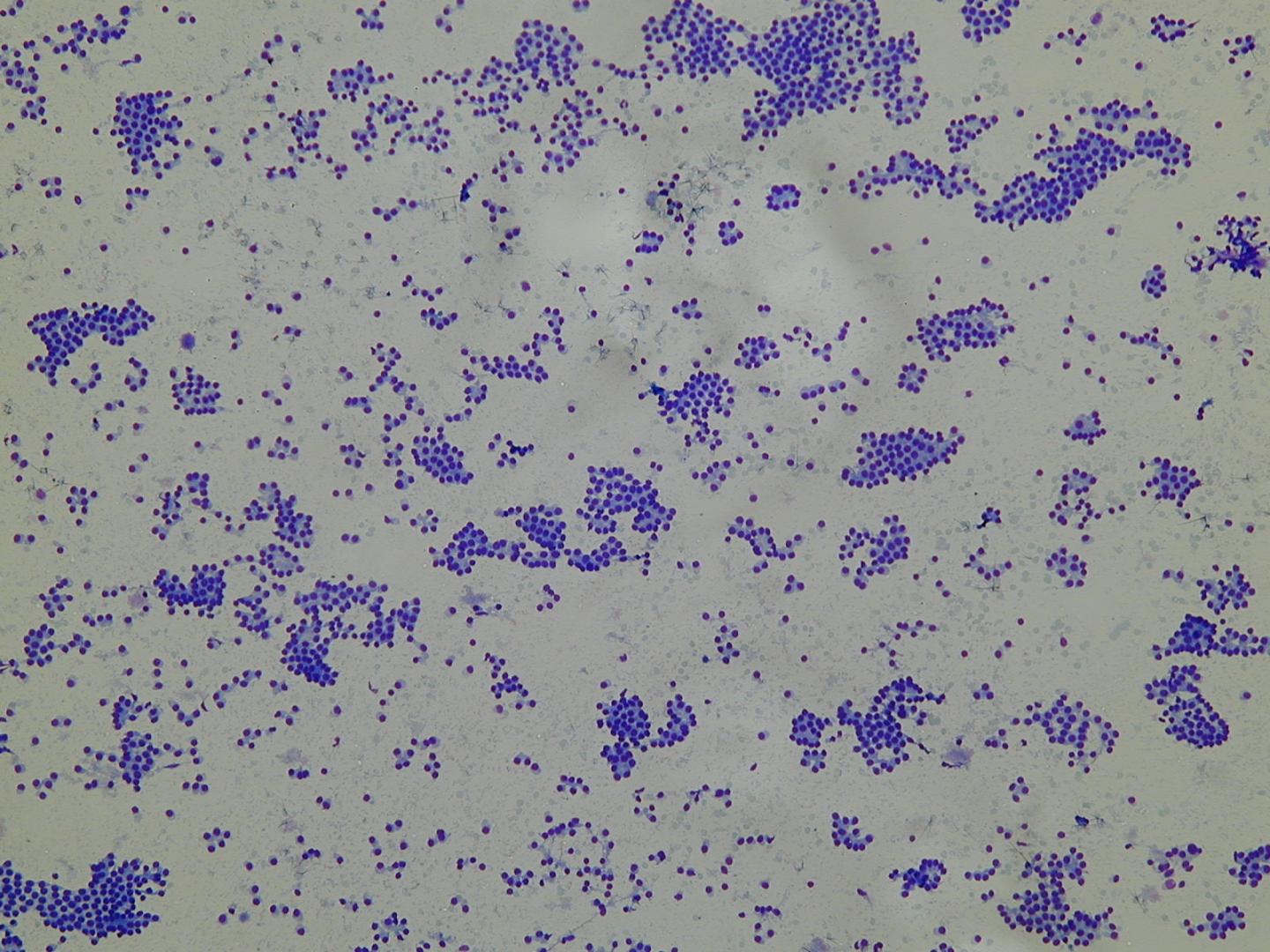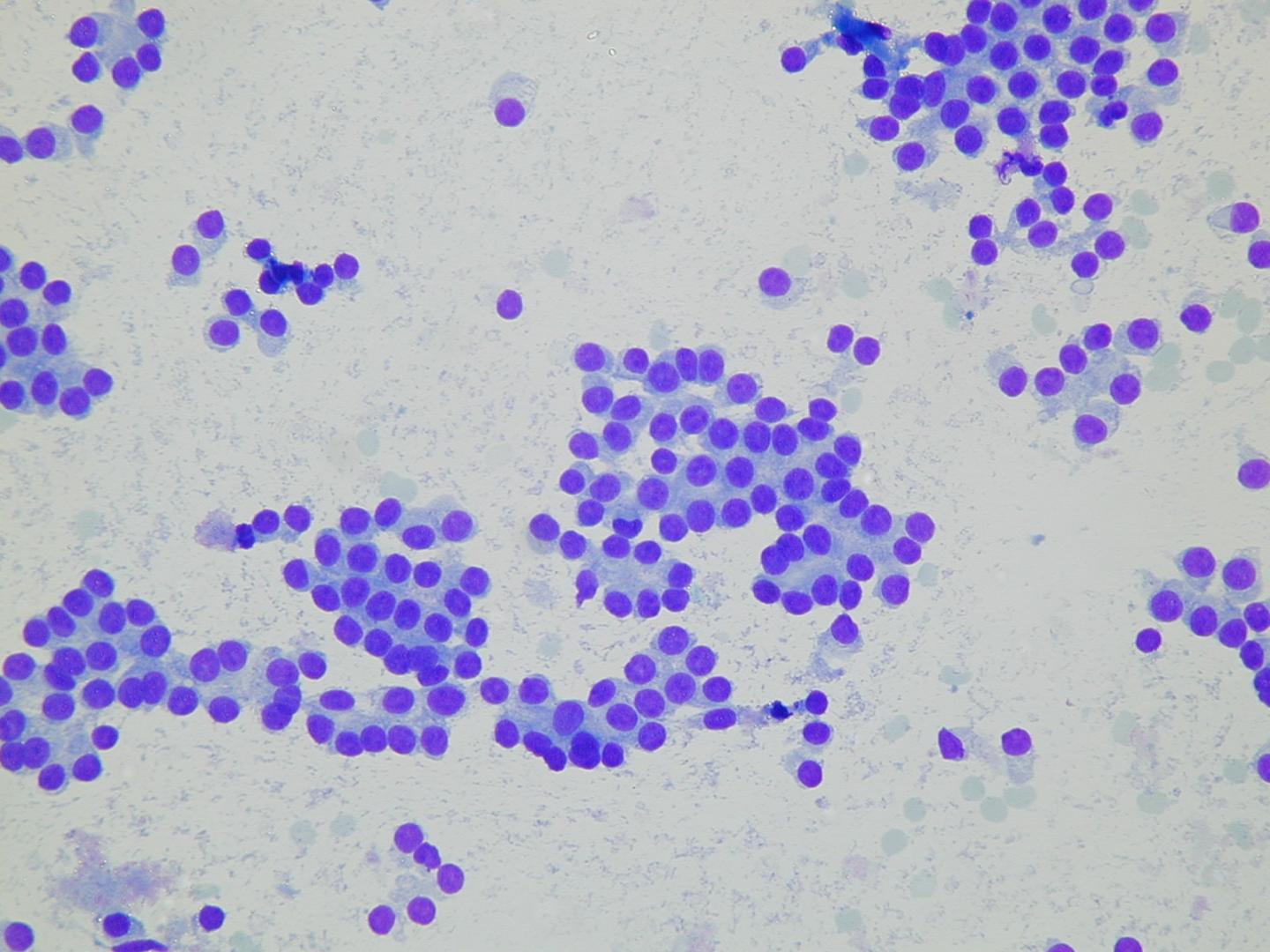 A microfollicular pattern: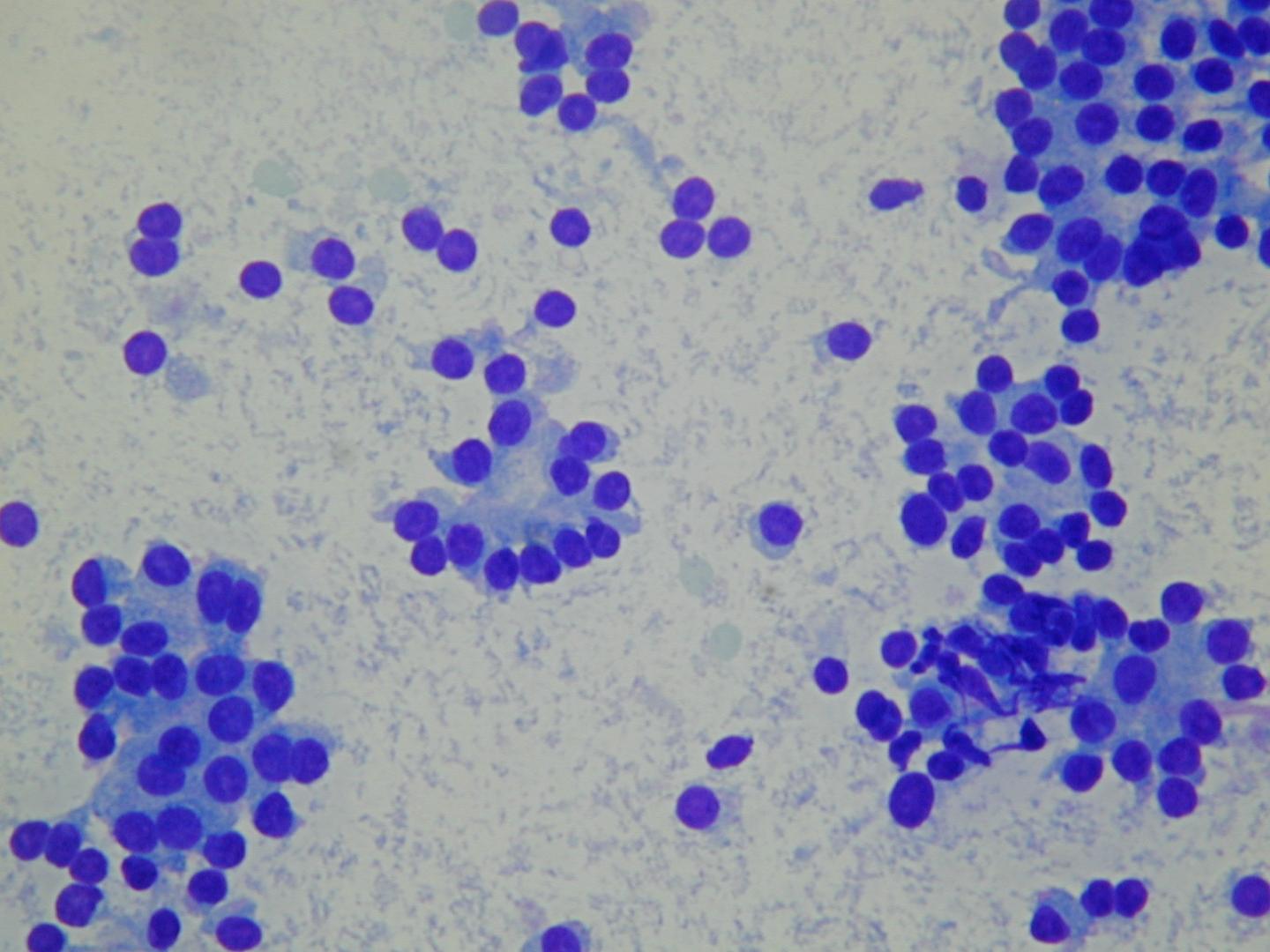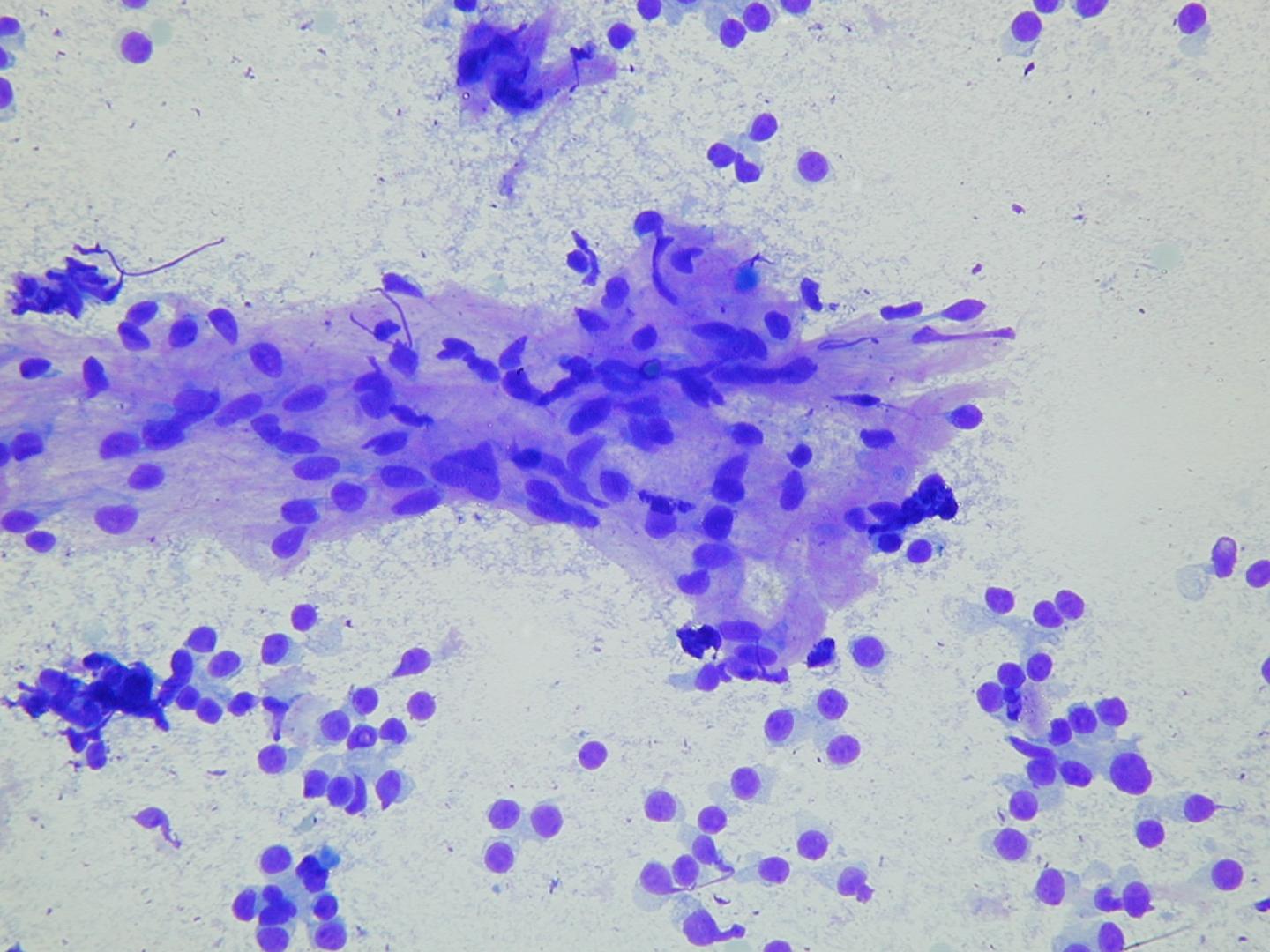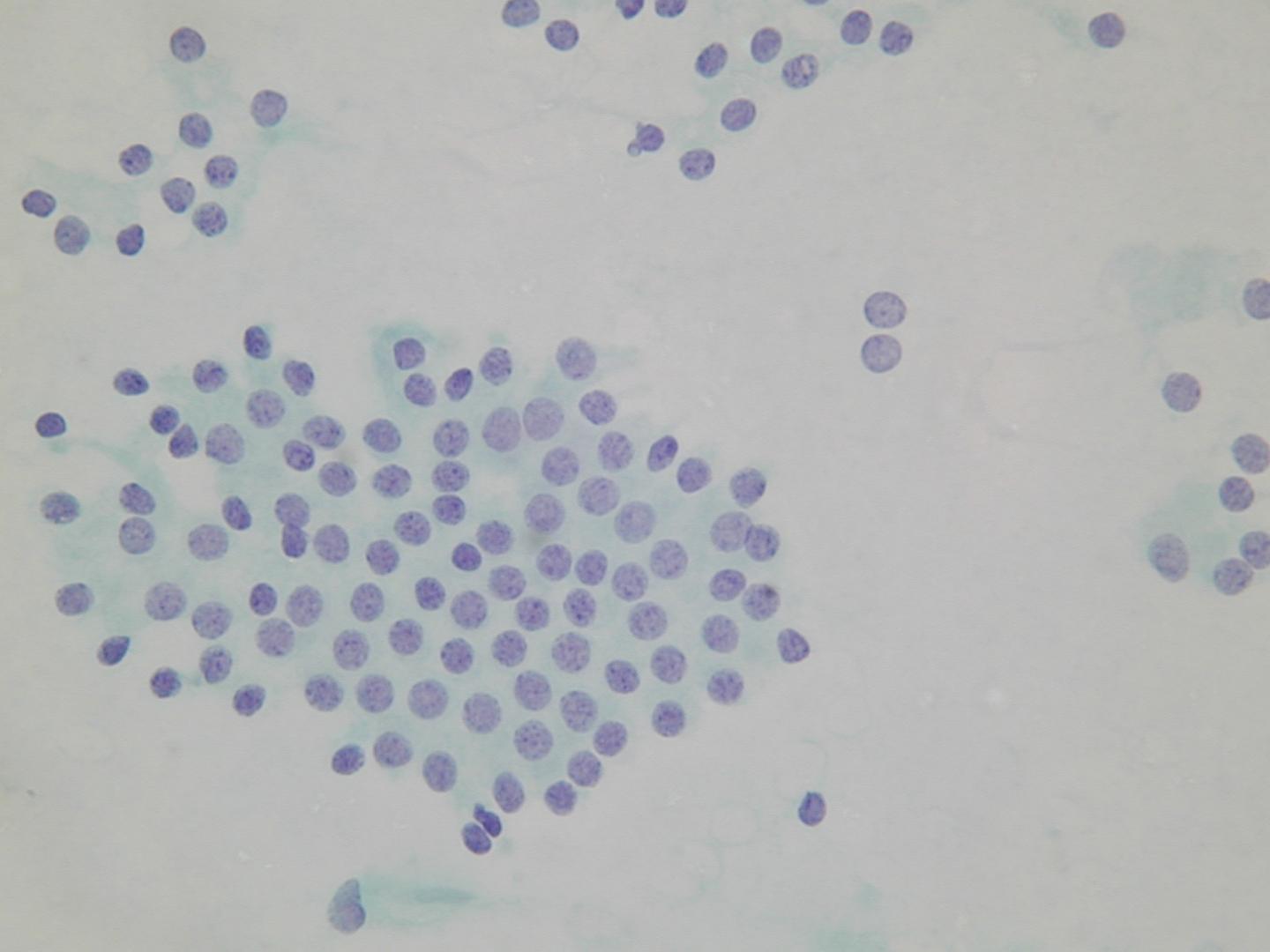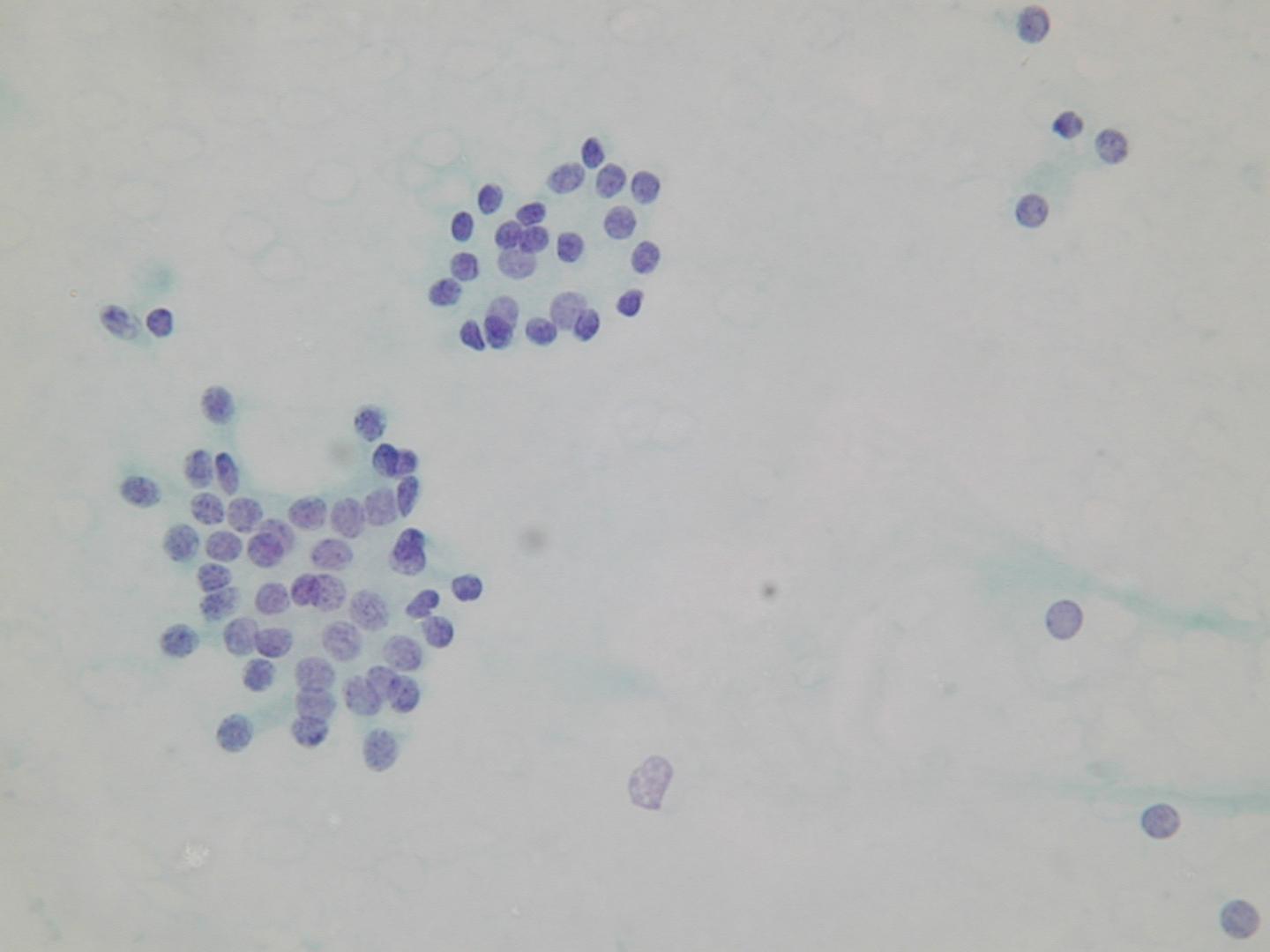 Follicular adenoma
It is a benign neoplasm, presenting as a single nodule, usually not greater than 3 cm in diameter. Some of them can produce thyroid hormones and consequently cause hyperthyroidism (functioning or 'hot' adenomas). The hystologic pattern may vary: macrofollicular (composed of large follicles filled with colloid), microfollicular (with smaller follicles), trabecular (with follicular cells arranged in ribbons).
Classification (no prognostic significance):
simple
microfollicular
trabecular
oxyphil
atypicalpapillary
signet ring cell
| Nodular hyperplasia | Follicular neoplasia |
| --- | --- |
| multiple | solitary |
| poorly encapsulated | encapsulated |
| architectural heterogeneity | uniformity of the architecture |
| cytologic heterogeneity | cytologic homogeneity |
| comparable areas in adjacent gland | different from surrounding gland |
| no compression of surrounding gland | compression of surrounding gland |
Microfollicular groups: