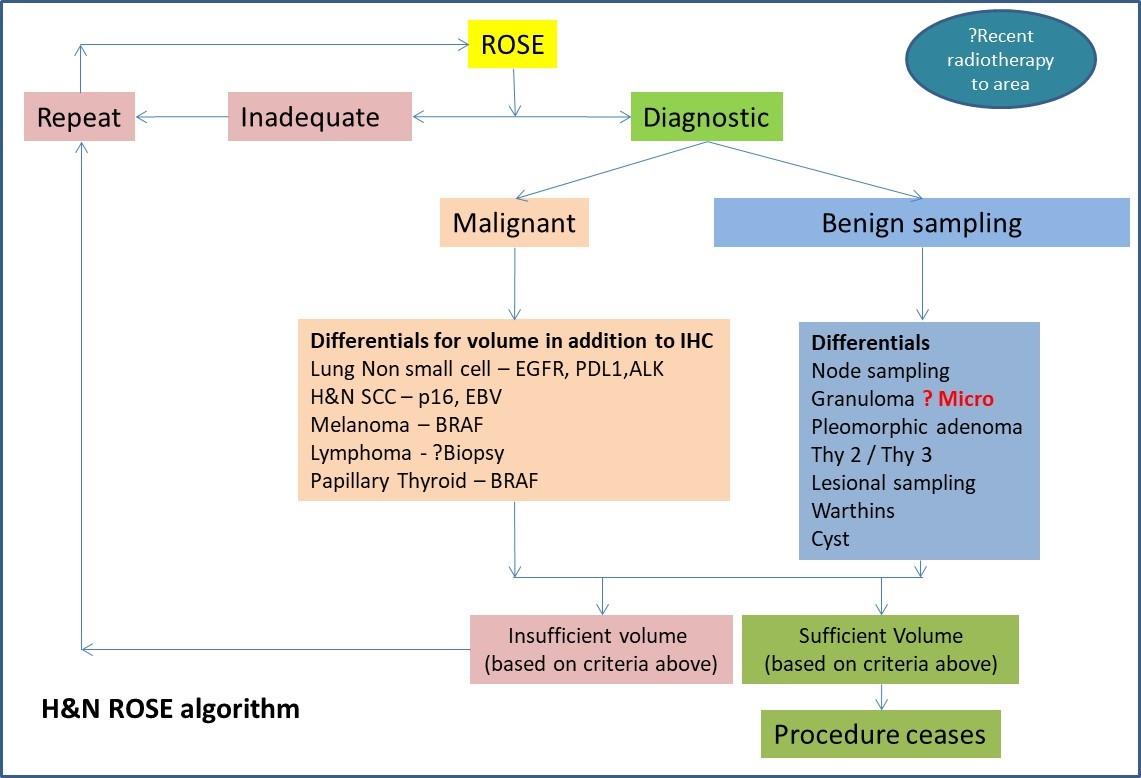 Images first published: Glinski et al. Single slide assessment: A highly effective cytological rapid on?site evaluation technique for endobronchial and endoscopic ultrasound?guided fine needle aspiration. Cytopathology 30, 164–172 (2019).
Diagnostic pitfalls and considerations
Fibrotic change due to recent radiotherapy can make it difficult to obtain a cellular sample. Iatrogenic changes must also be taken into consideration.
If only a small amount of sample is aspirated into the needle, then syringe the sample straight onto the slide and advise application of suction maybe required on the next pass.
Necrosis / sufficient viable material for effective p16 testing.
In cases where lymphoma is suspected or low-grade lymphoma can not be excluded on cytology alone. Then a biopsy maybe required (dependant on local protocol for lymphoma typing).