This content is also available in:
Italiano
Español
Čeština
Basic components of a scanning system
Most automated systems for cervical cytology are static image analysis systems which comprise a cell scanner linked to an independent interactive review system which presents selected images to the screener
The scanner comprises an electronic camera mounted on a microscope which has a motorised stage.
The camera is linked to powerful computers which are programmed to record and analyse the images captured by the camera as it scans the smear. The optical images caught by the camera are converted into digital images inside the camera and stored on a magnetic disc. The computer is programmed to analyse and classify the images.
The computer selects images/ smears which are most likely to contain abnormal cells and presents them to the cytotechnologist for further triage under the microscope.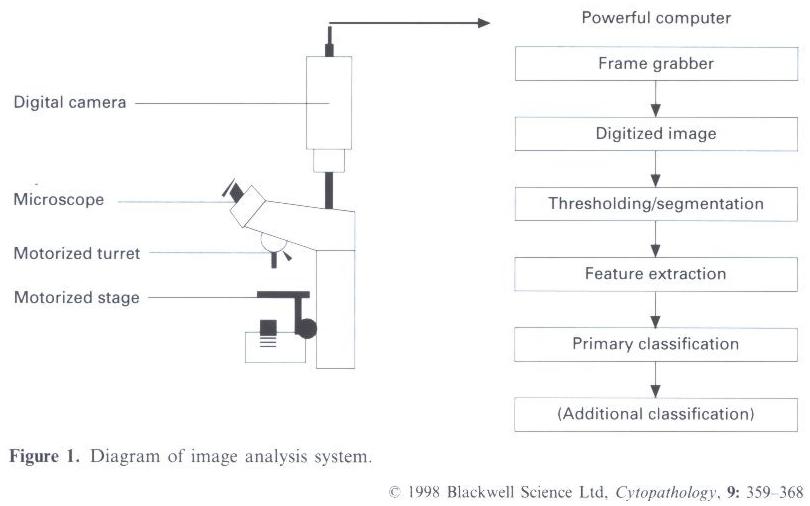 Neural networks in medicine
An often stated advantage of neural networks over conventional programmes lies in their ability to solve problems that either do not have an algorithmic solution or a solution is too complex to find.
Neural networks are well suited to tackling problems that people are good at solving, like prediction and pattern recognition.
Neural networks have been applied within the medical domain for clinical diagnosis, image analysis and interpretation, signal analysis and interpretation, and drug development.