This content is also available in:
Čeština
Türkçe
Myeloid metaplasia
Myeloid metaplasia may occur mainly in cases of myelofibrosis and myeloproliferative syndromes but may be observed in different pathological condictions such as lymphomas, previous infective diseases or after chemotherapies. The hallmark of this condition is the presence of megakaryocytes, which may be isolated or attached to PALS.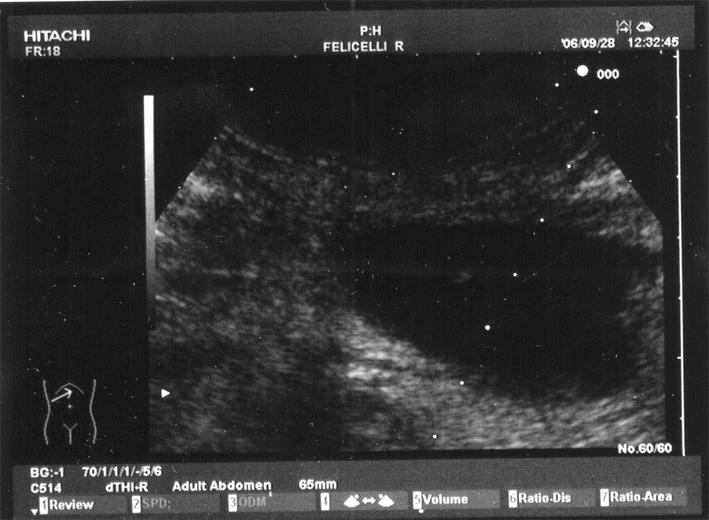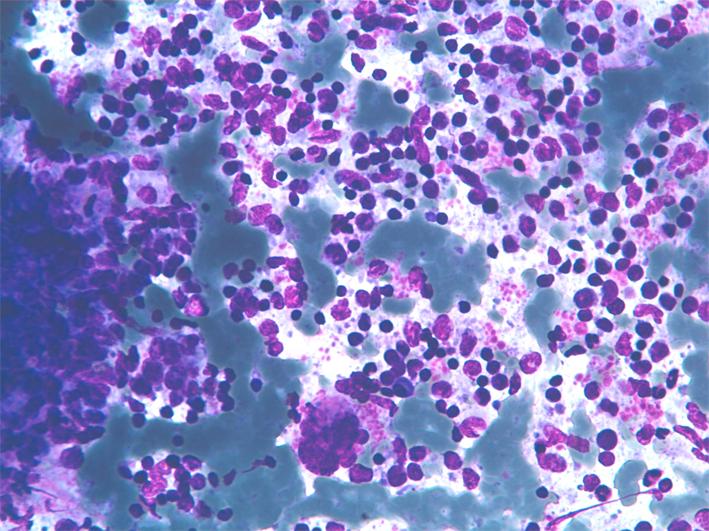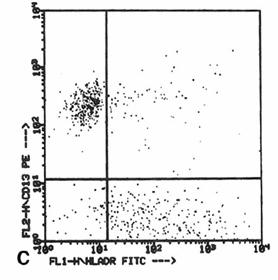 Myeloid metaplasia causing diffuse splenomegaly (note the tip of the needle), corresponding smear shows myeloid cells at different stages of maturation and a megakaricyte. Note the PALS on the left. Myeloid cell may be identified by CD13+ and differentiated from lymphoid cells by HLADR+.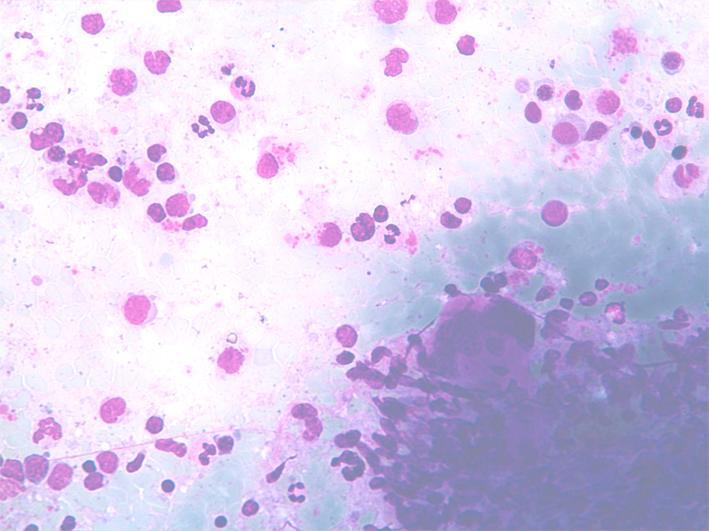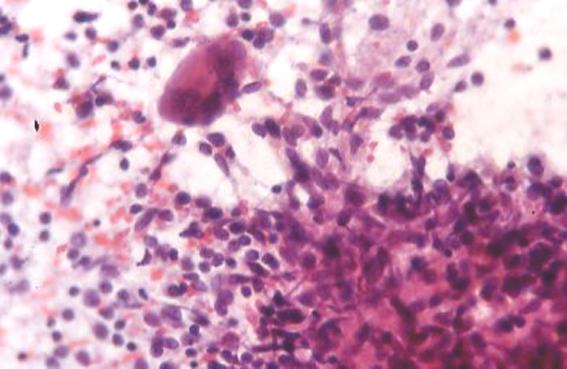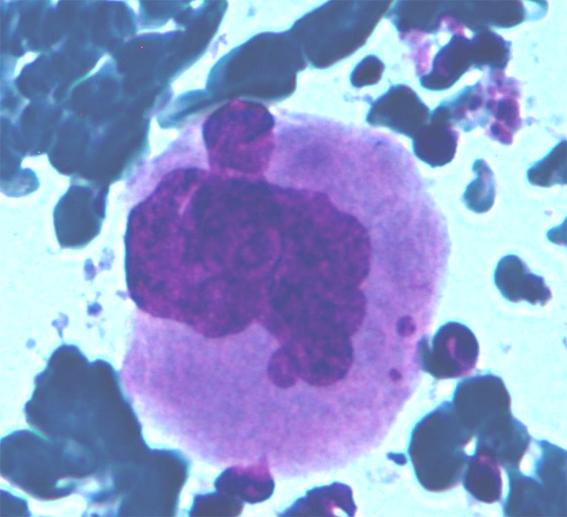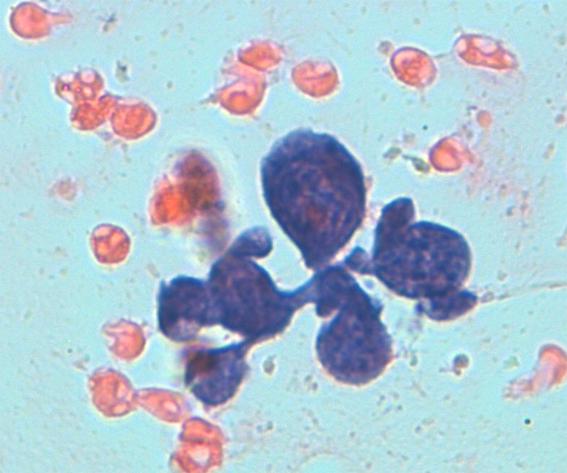 The hallmark of myeloid metaplasia are megakaryocytes, isolated or entrapped in the PALS, mature or immature (upper right), sometimes simulating Reed Sternberg cells or showing bizarre fashions.
Myeloproliferative syndromes and myeloid metaplasia
Myeloid metaplasia may occur along myeloproliferative syndromes such as myelofibrosis or trombocyosis. Note mature and immature myeloid cells and large amount of platelets.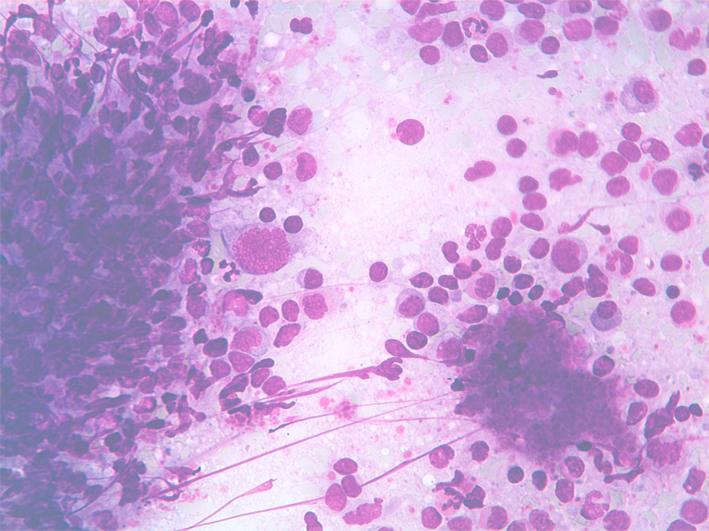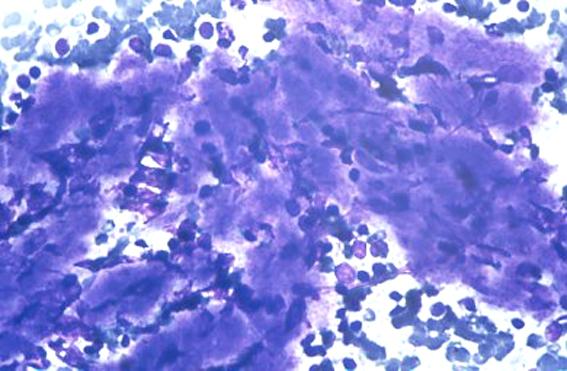 Myeloid metaplasia: liver
Myeloid metaplasia may involve other organs such as the liver. Here in a liver FNA myeloid cells and megakaryocytes are interspersed between hepatocytes.