This content is also available in:
Italiano
Español
Čeština
Magyar
Polski
A cervical smear which has been correctly taken with a spatula or other smear taking device contains a variety of cells trapped in the cervical mucus. The epithelial cells may have been exfoliated spontaneously or detached forcibly by the spatula from the region of the external os.
A smear from a normal cervix will contain:
Cells from original squamous epithelium on the ectocervix
Cells from the columnar epithelium of the endocervical canal
Cells from the metaplastic epithelium of the transformation zone
Cells from other parts of the genital tract e.g. endometrial cells
Histocytes, leucocytes, and red blood cells
Normal vagina flora (lacto bacilli, gardnerella vaginalis, leptothrix vaginalis)
Contaminants eg spermatozoa, talc granules
Cervical mucus strands
Follow the links to view the slides, and click on them to expand the images and obtain a description.
Superficial, intermediate and parabasal cells exfoliated from squamous epithelium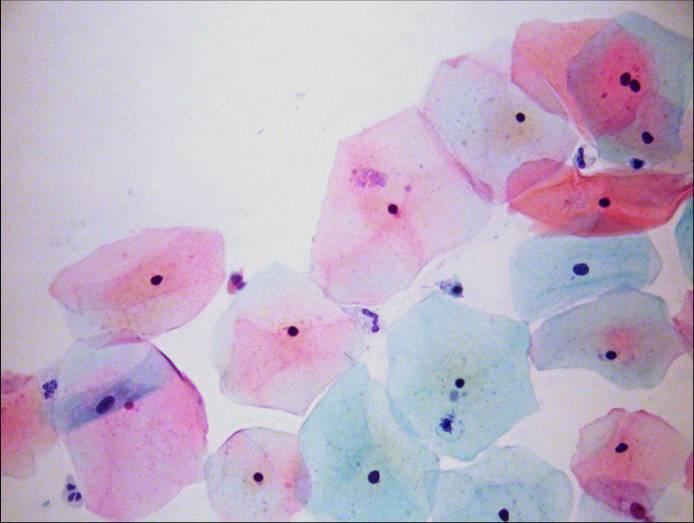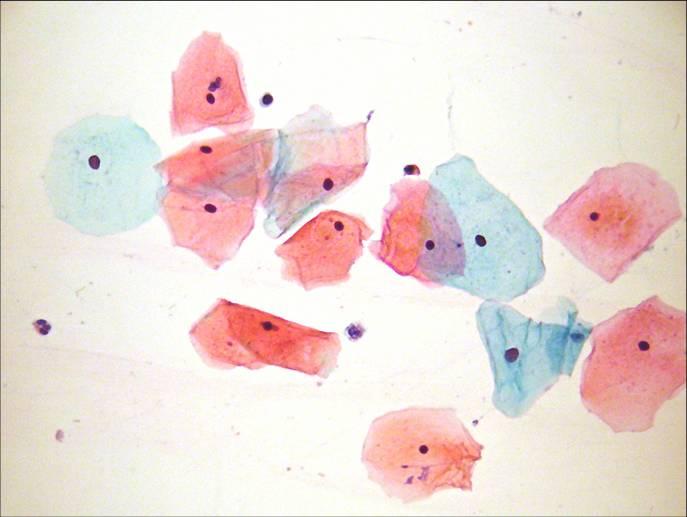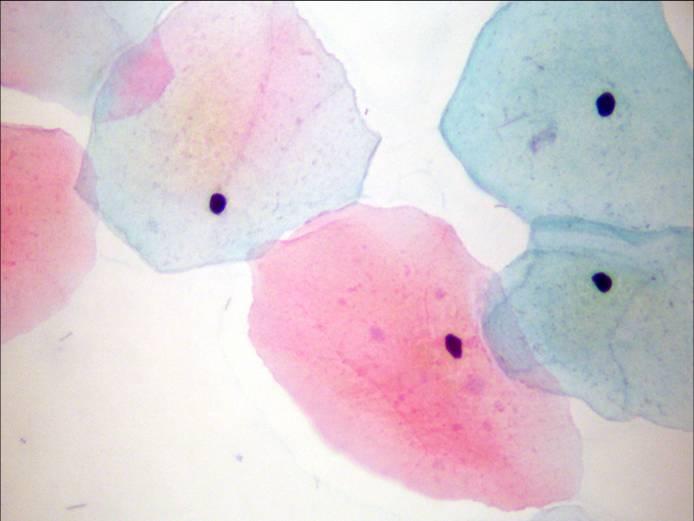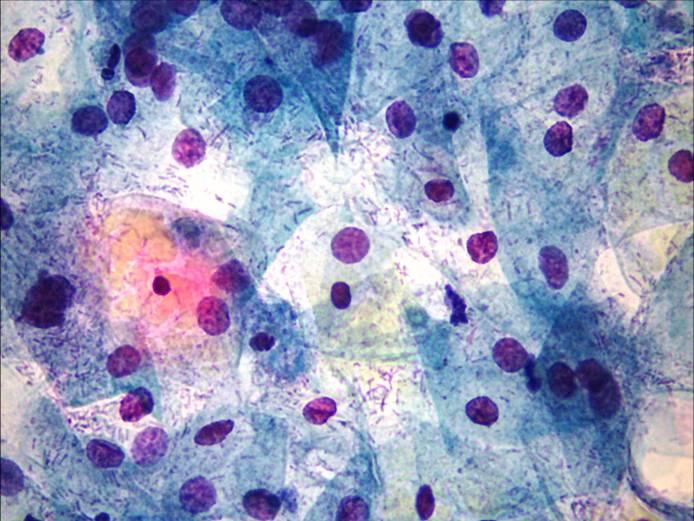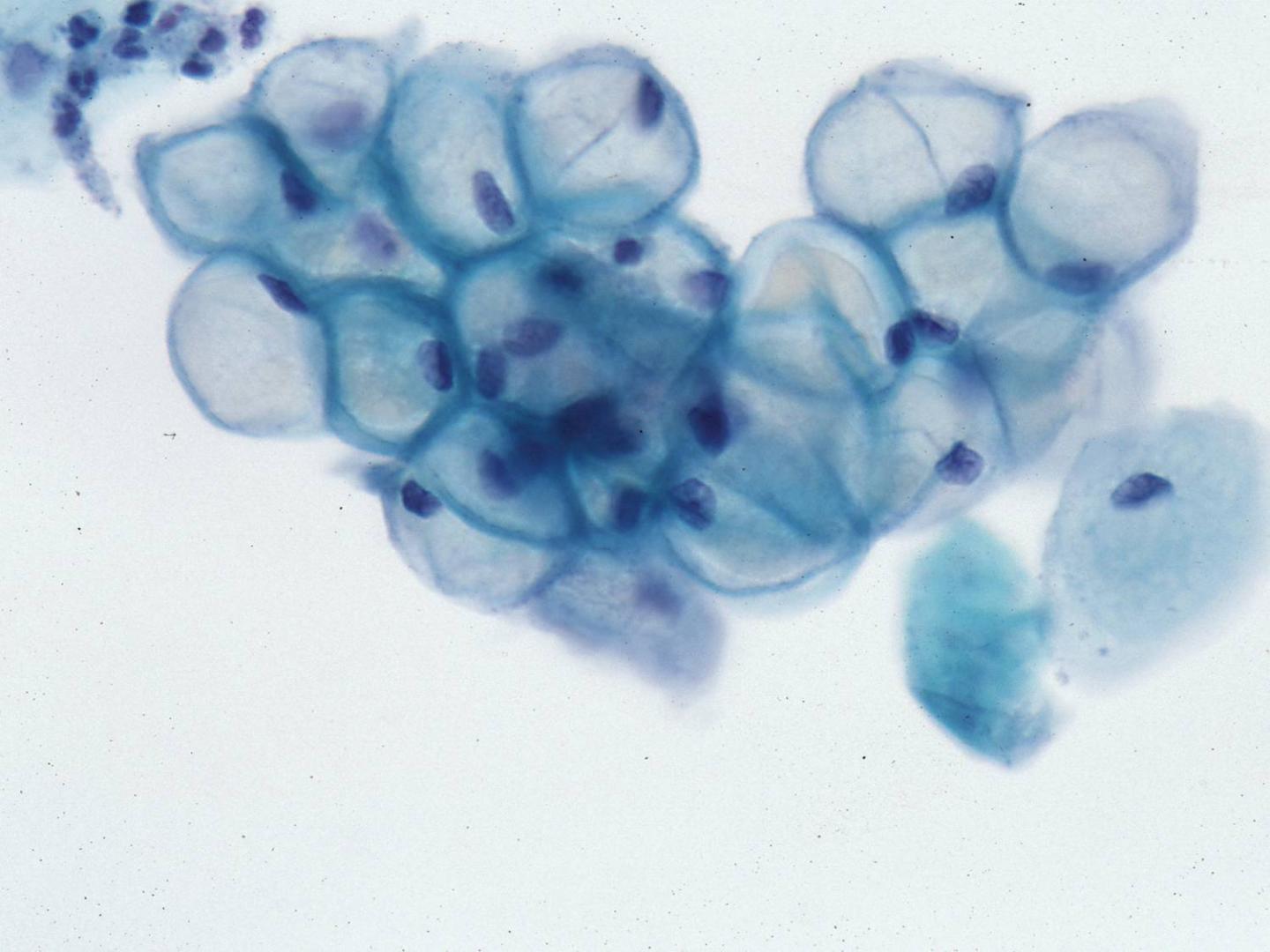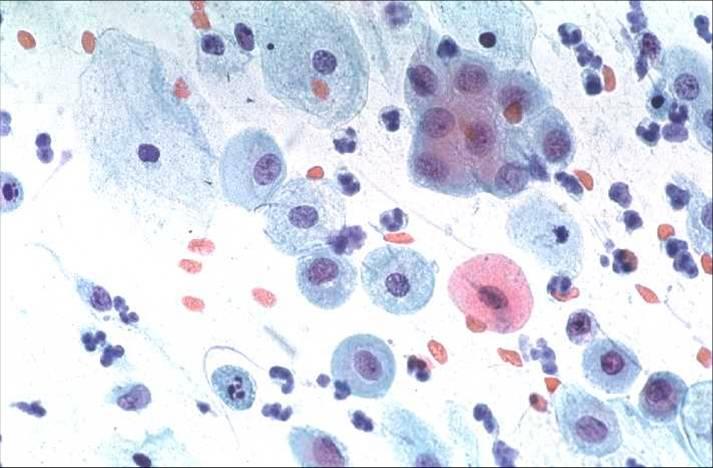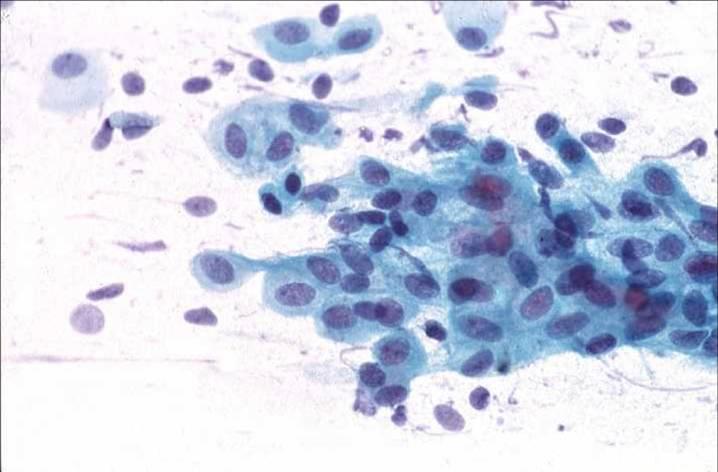 Columnar cells from endocervical epithelium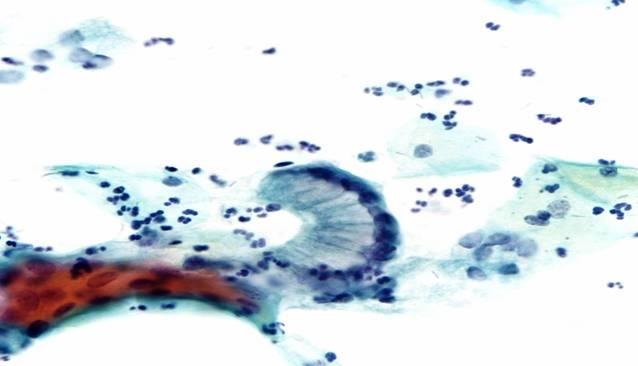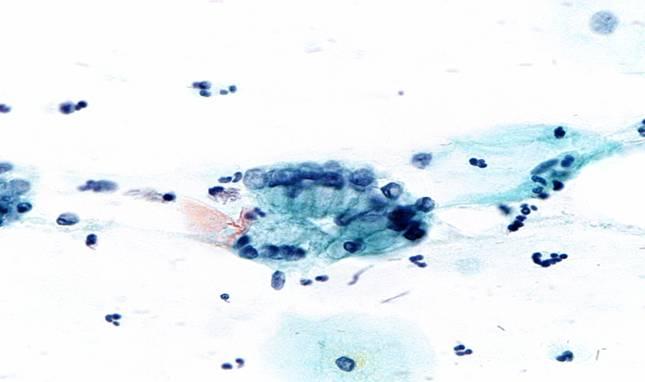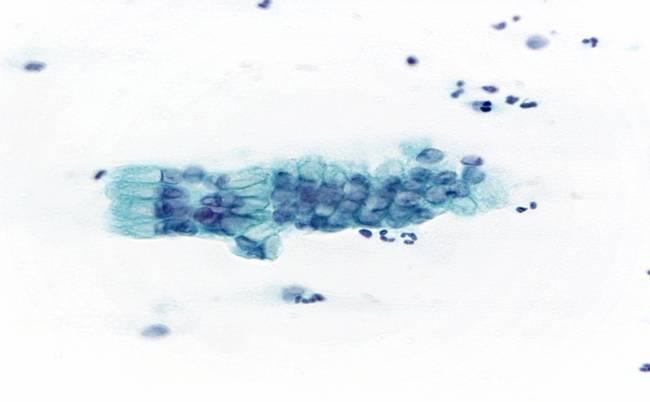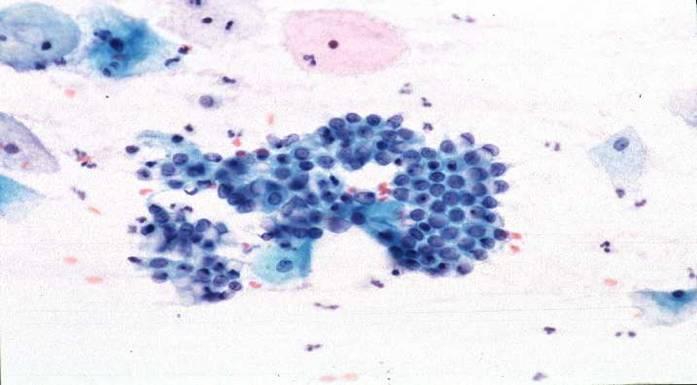 Immature metaplastic cells from the transformation zone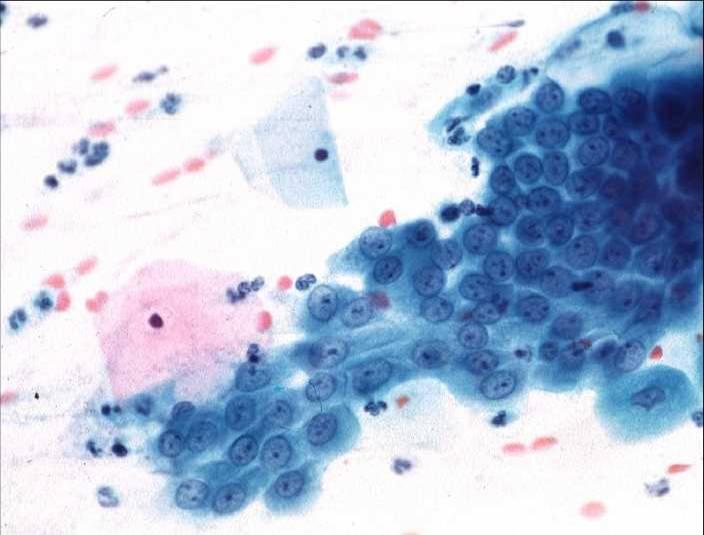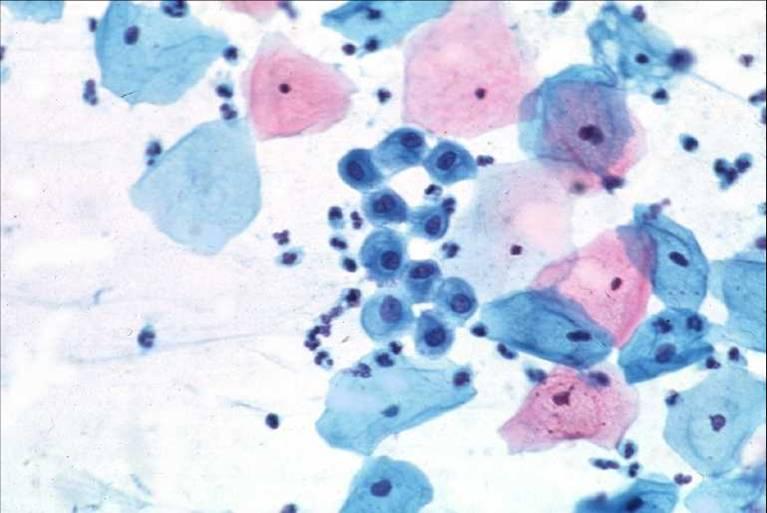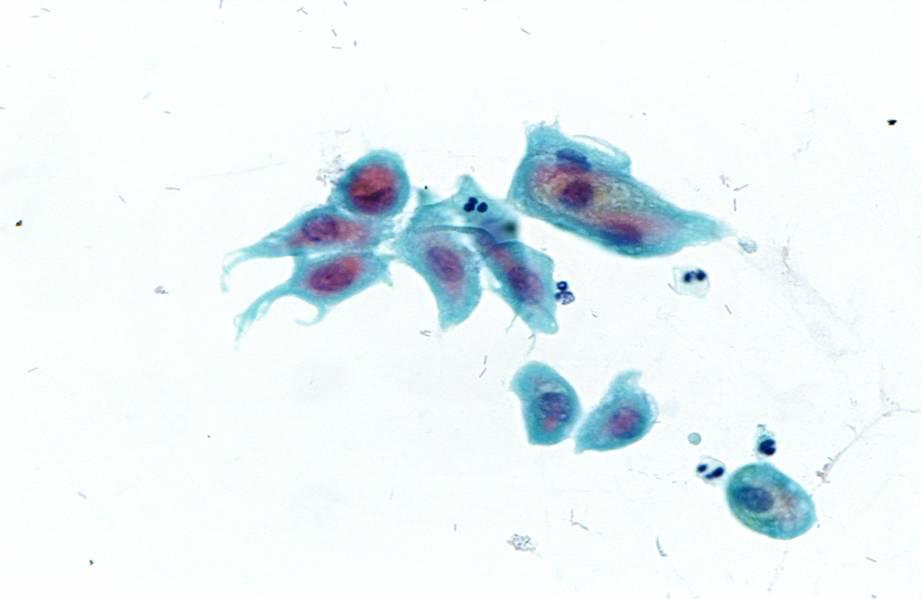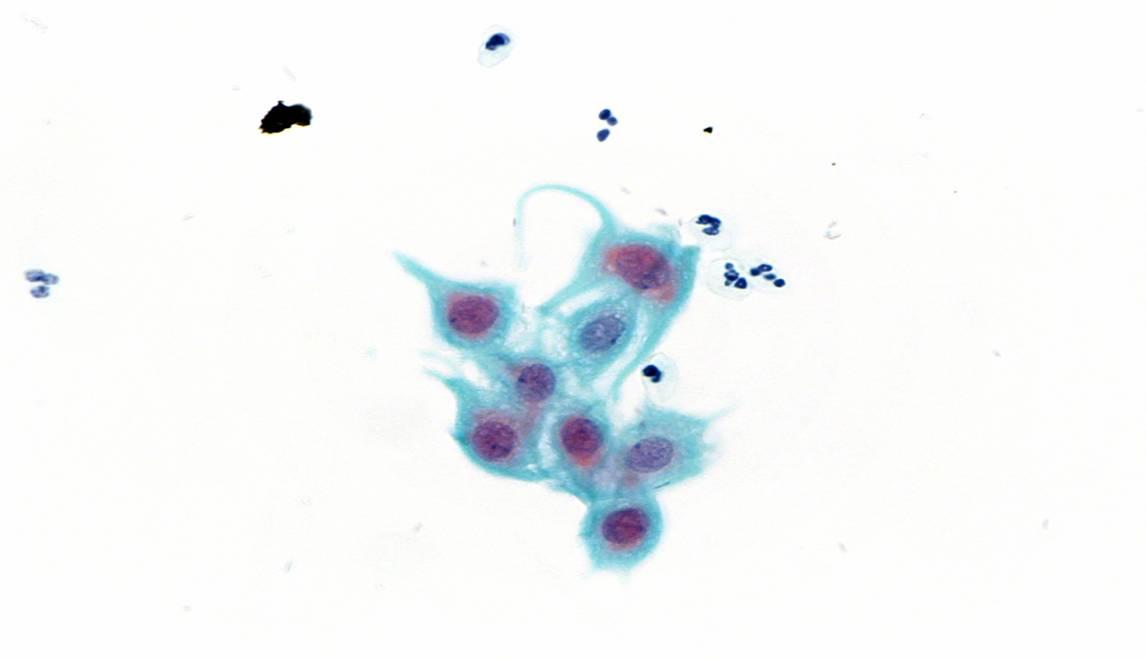 Endometrial cells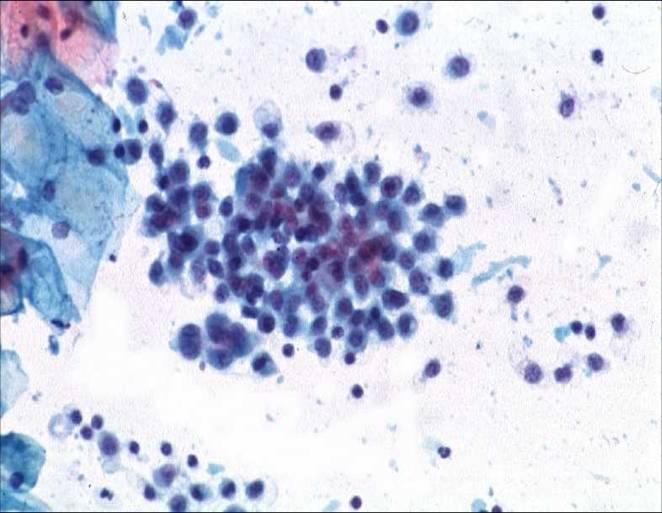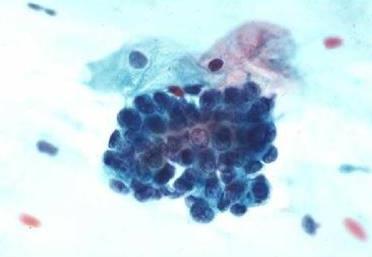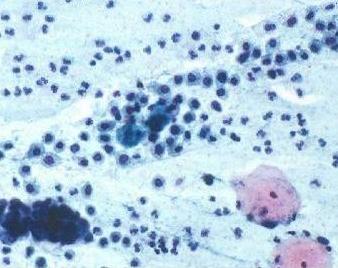 Histiocytes, leucocytes, and red blood cells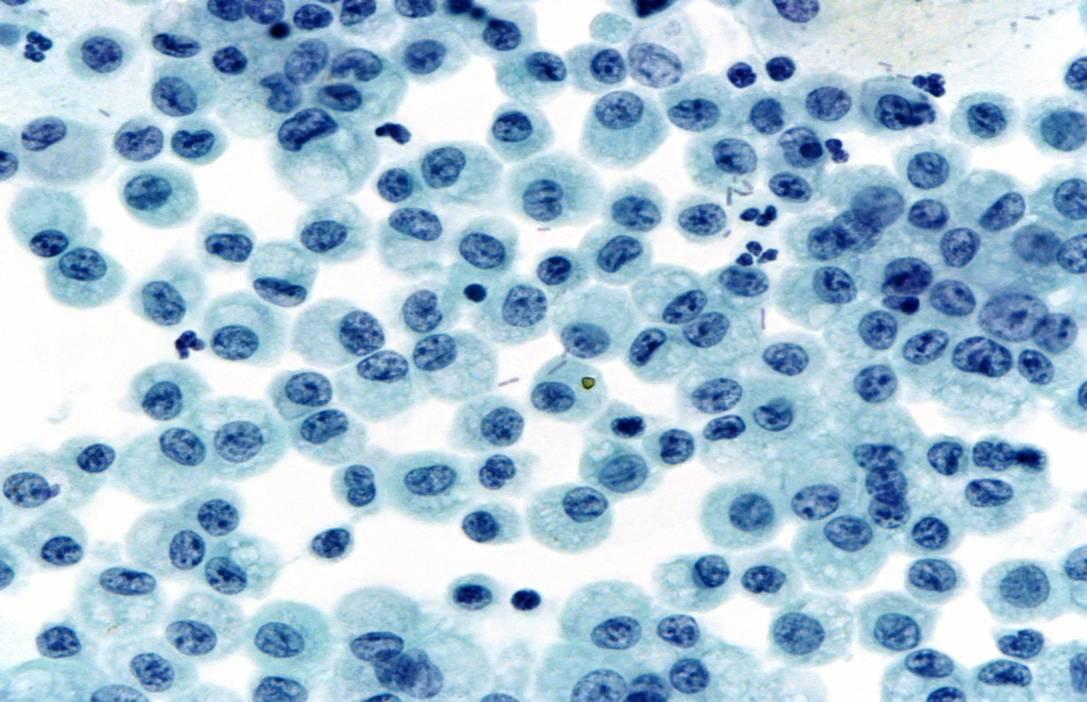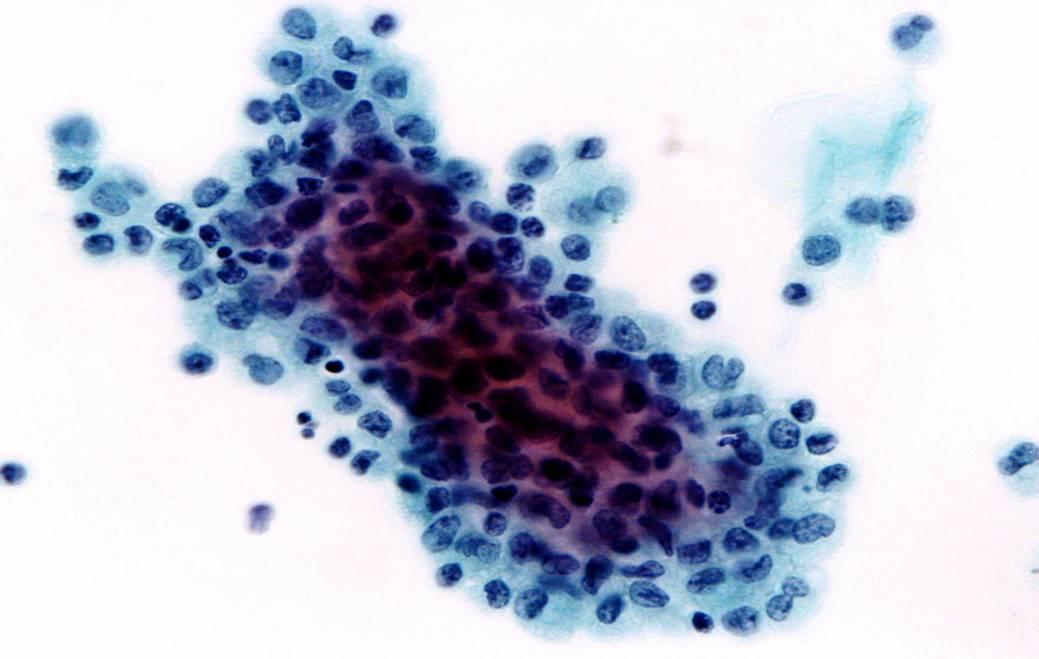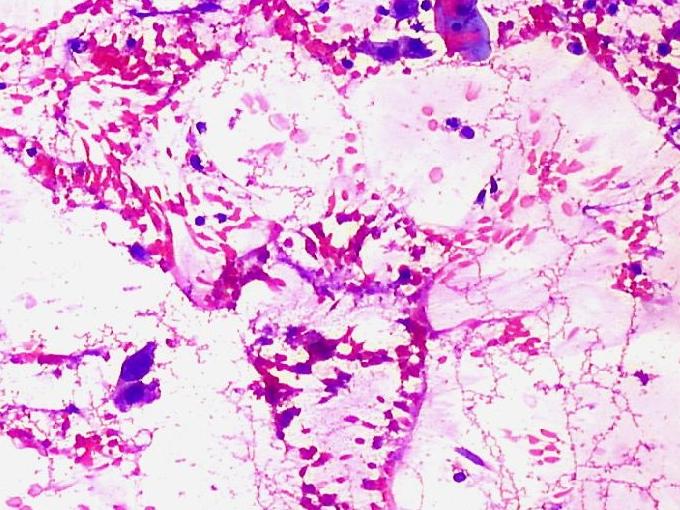 Normal vagina flora (lacto bacilli, gardnerella vaginalis, leptothrix vaginalis)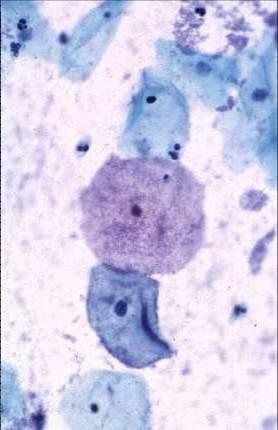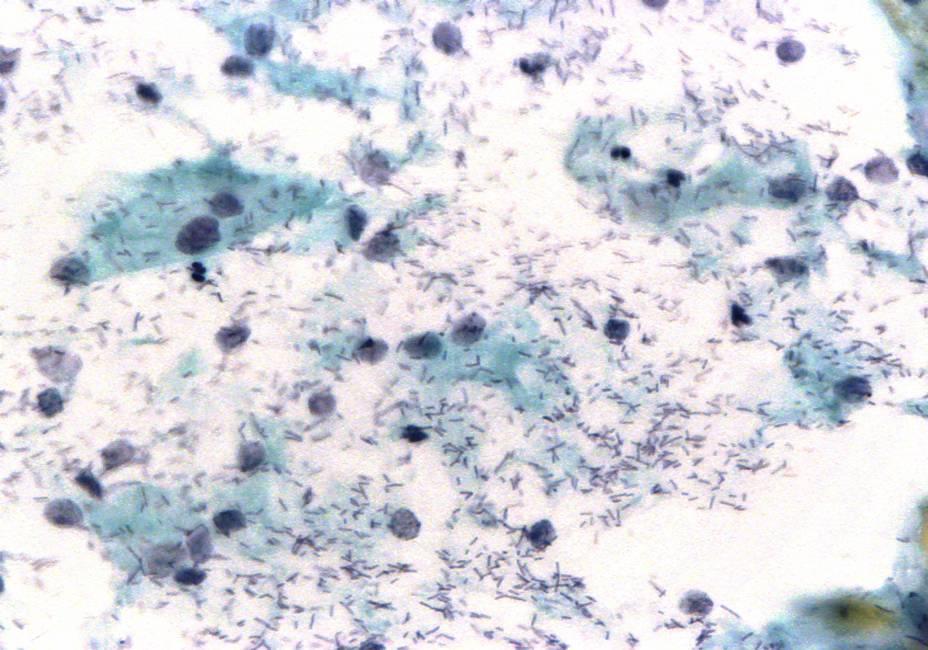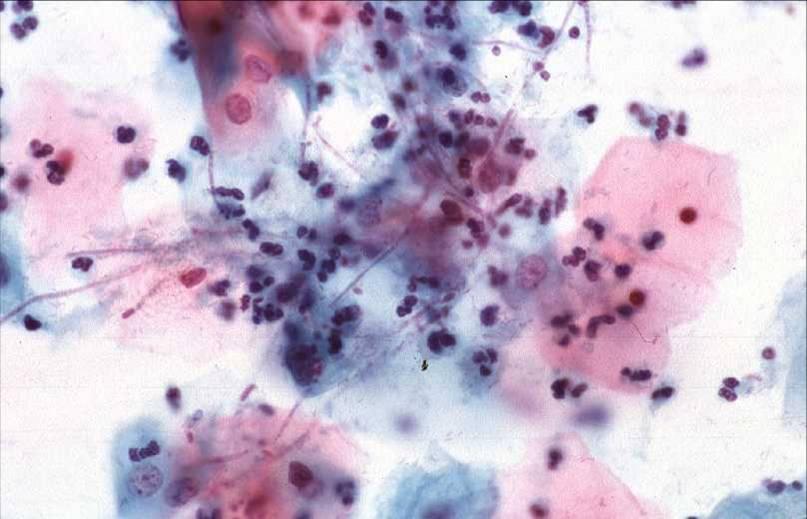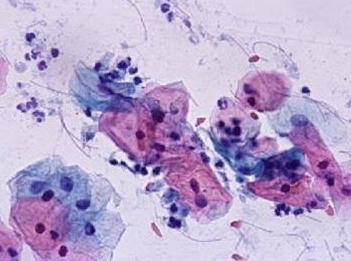 Contaminants and artifacts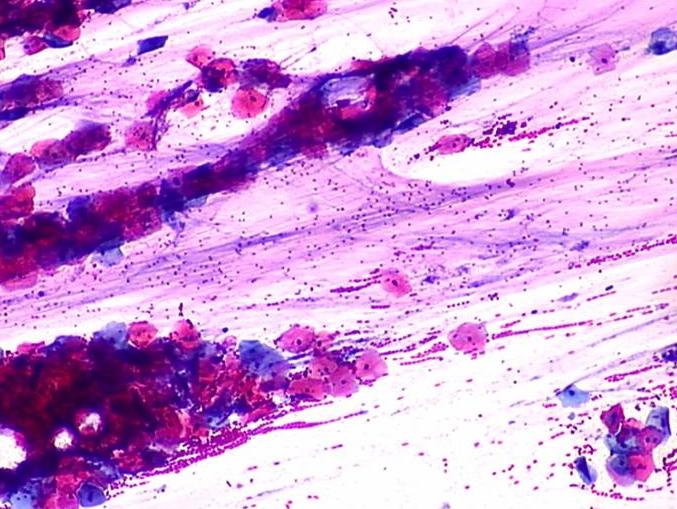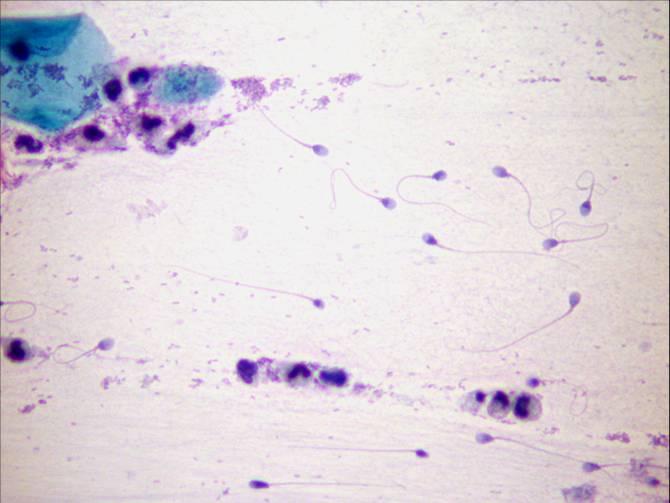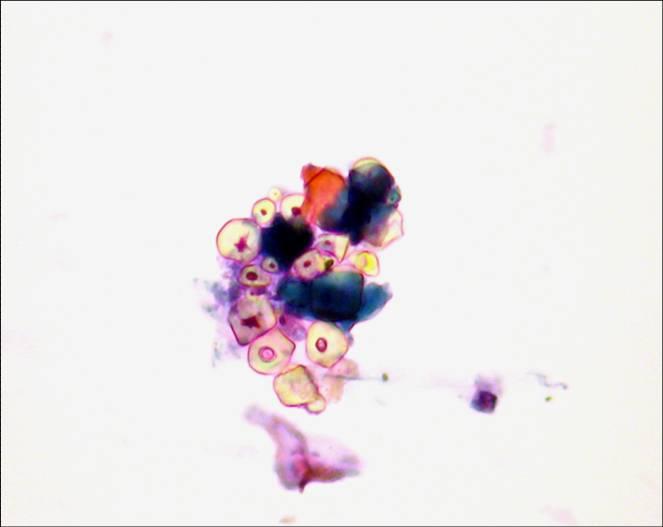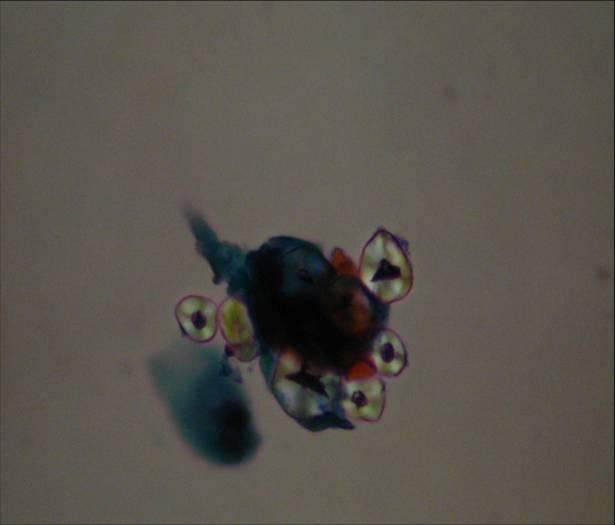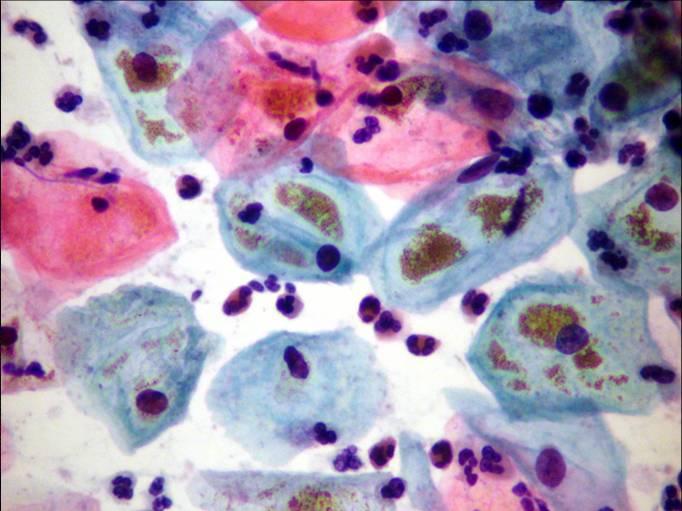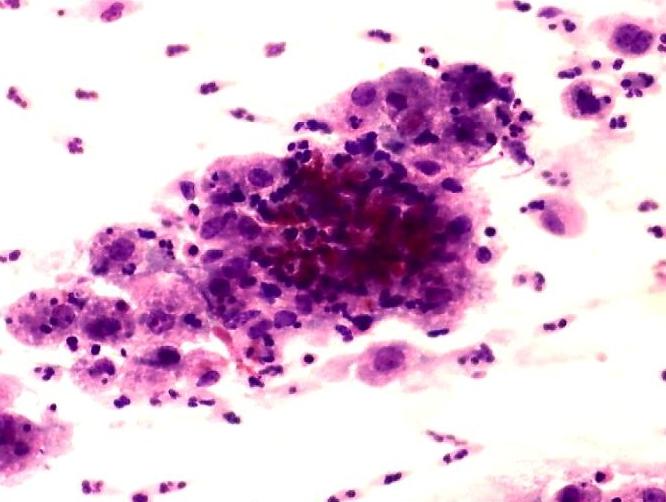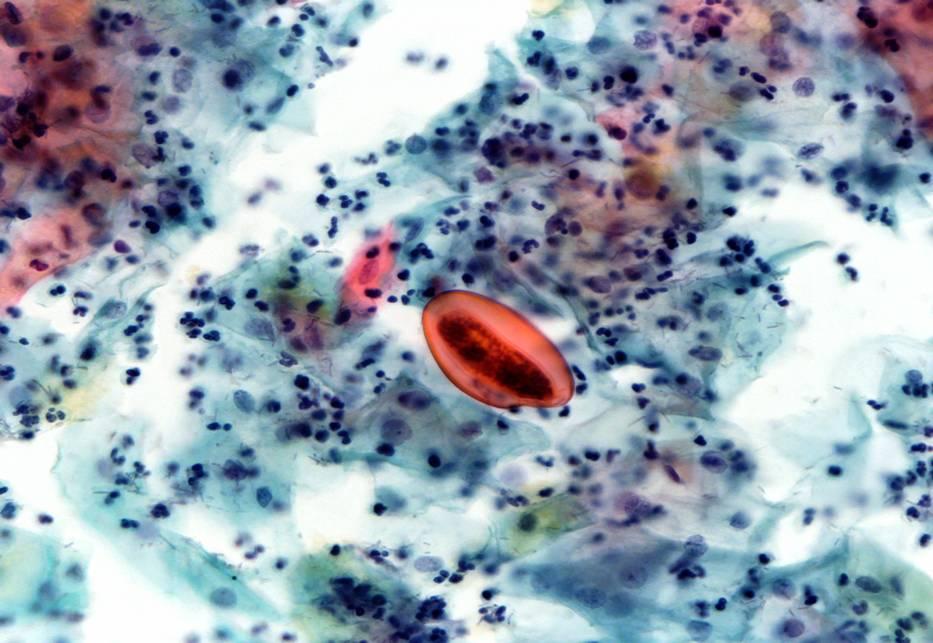 Cervical mucus strand