This content is also available in:
Español
Čeština
Polski
The lungs are a very common site for metastasis. Metastases are diagnosed in sputum in up to 70% of cases.
Squamous carcinomas from aerodigestive tract
Breast carcinoma
Renal cell carcinoma
Adenocarcinomas from digestive tract
Bladder carcinoma
Male and female genital tract malignancies
Thyroid carcinoma
Melanoma
Hematopoietic malignancies
Sarcoma
Confirming metastatic disease is a major indication for transthoracic FNA.
Primary sites for some metastatic tumors can be inferred based on their characteristic cytologic features, but the clinical history is particularly important. Tissue-specific markers can be assessed on cell block preparations; immunocytochemistry is often helpful in distinguishing primary from metastatic disease and in identifying the origin of metastasis.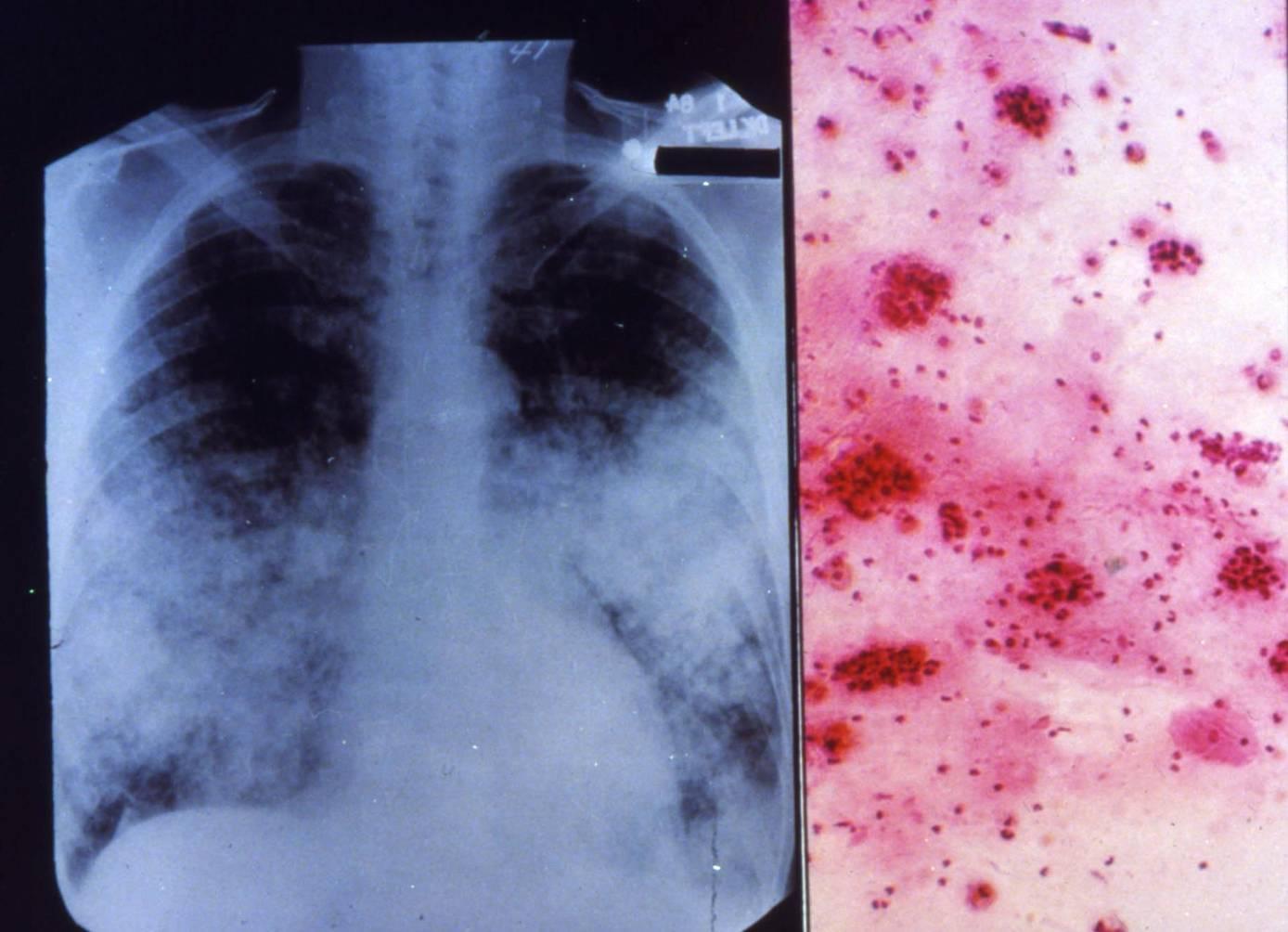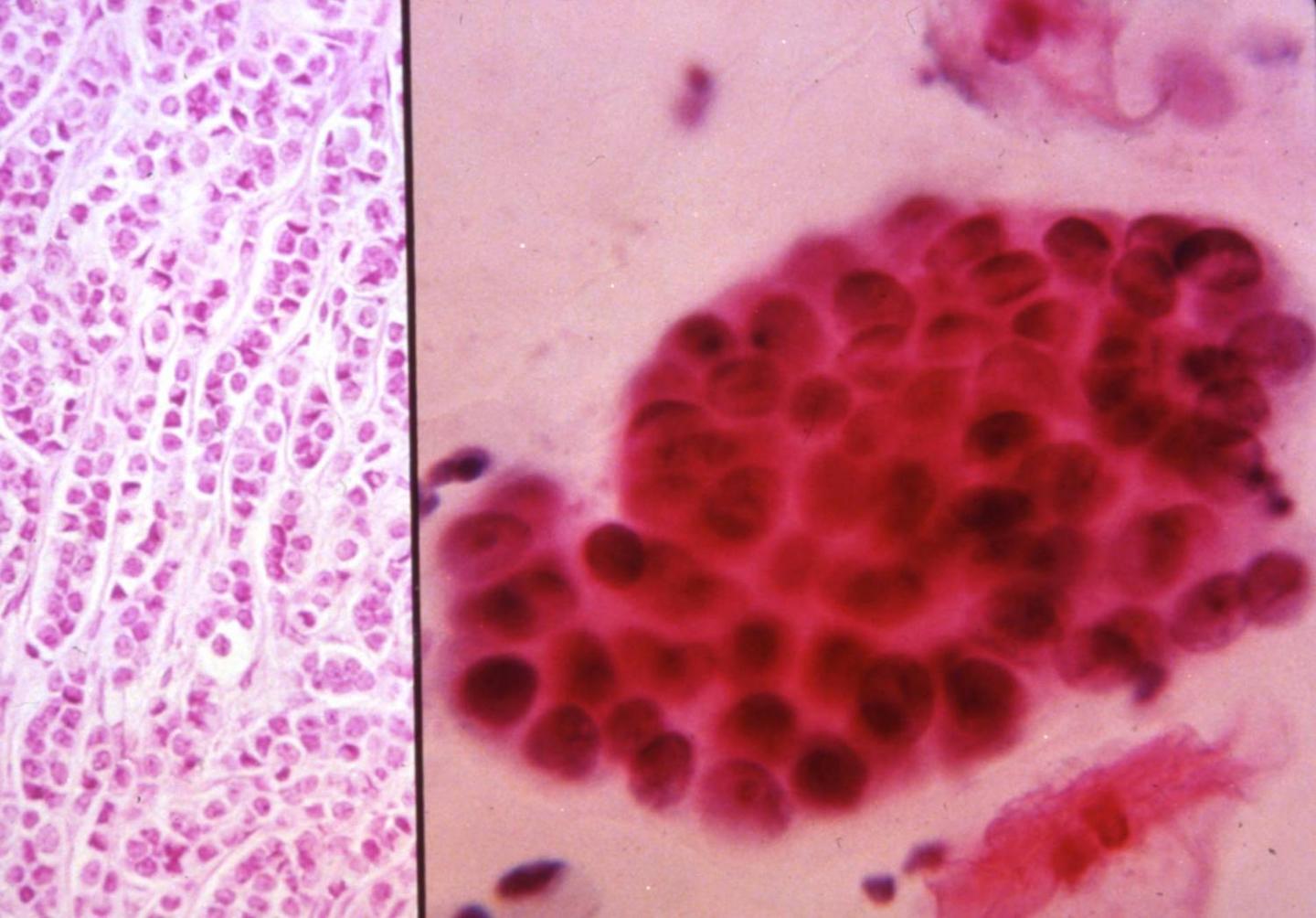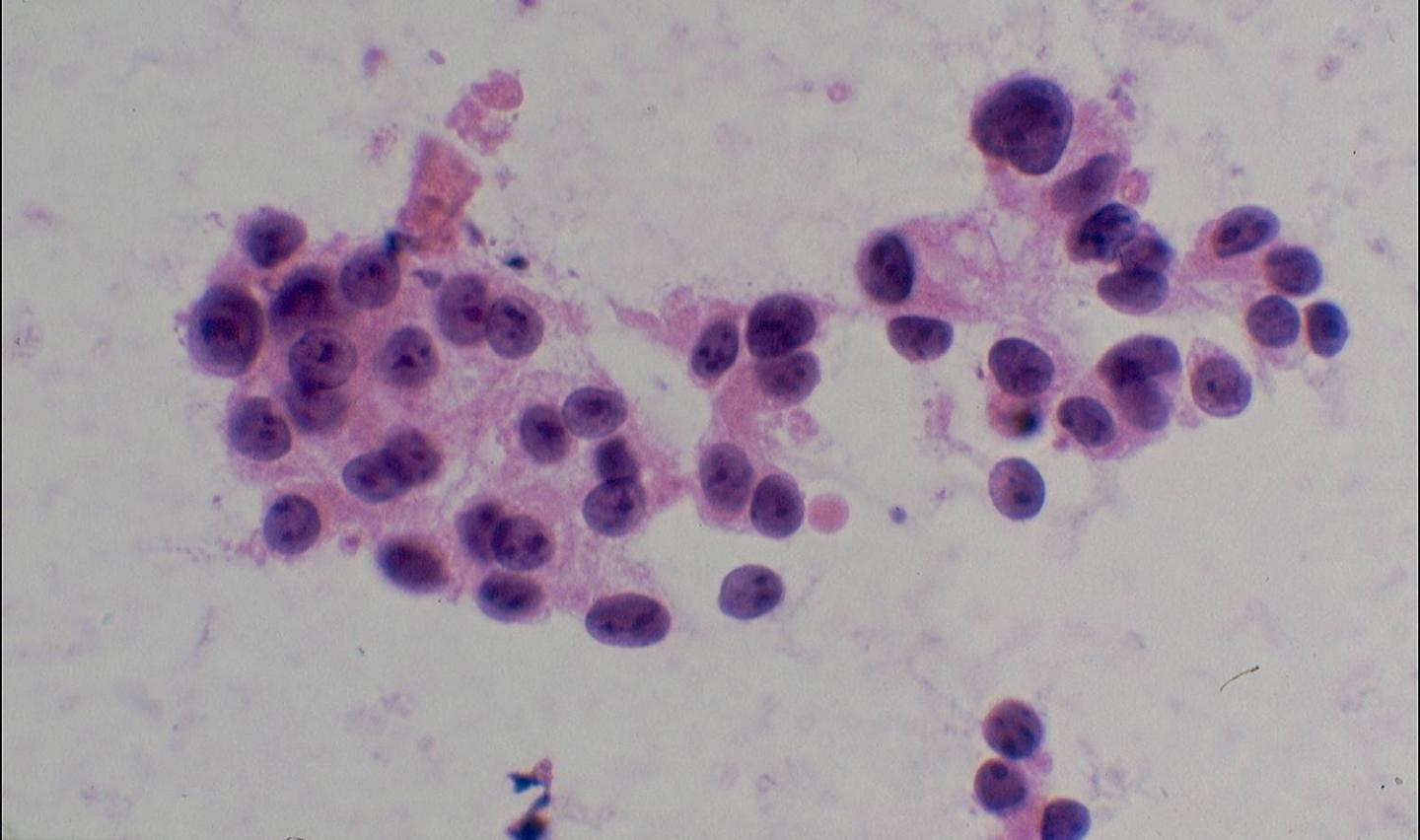 Signet ring carcinoma: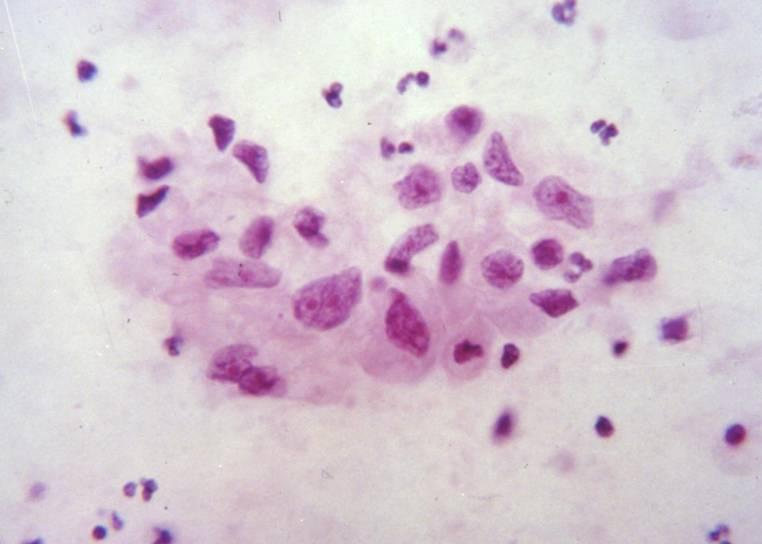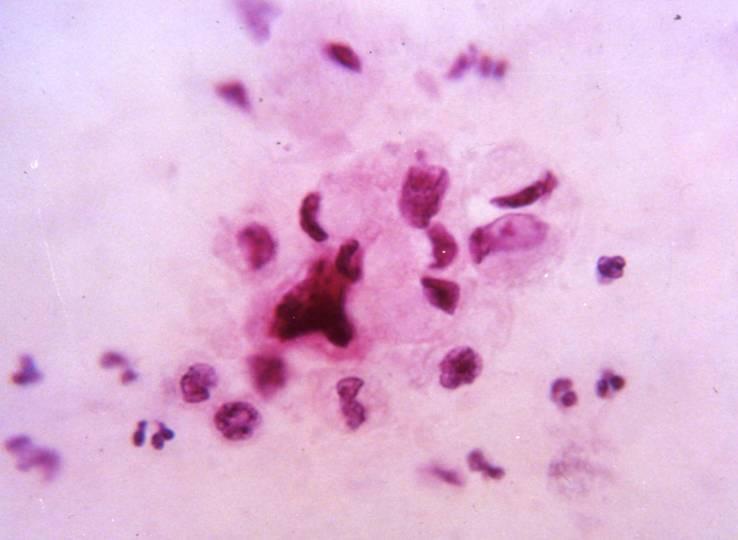 Renal clear cell carcinoma: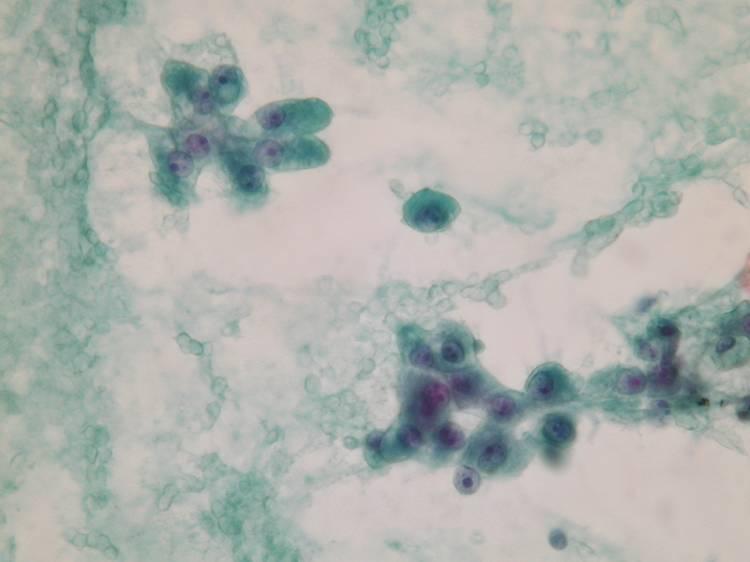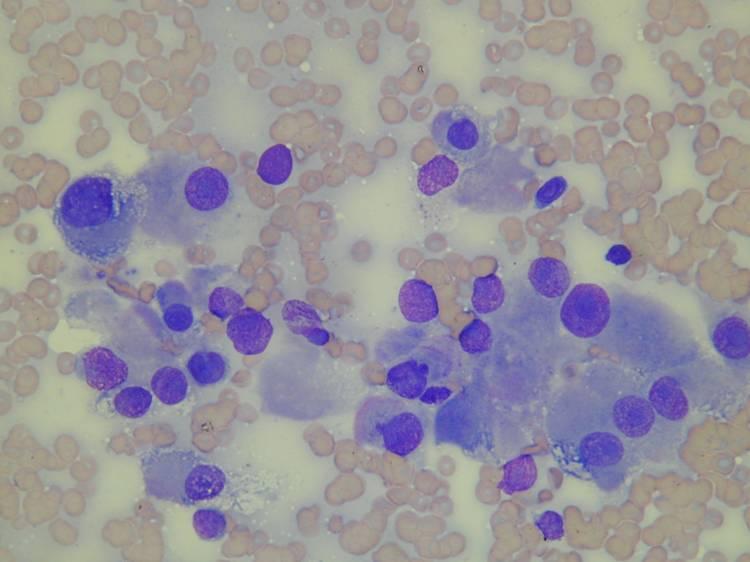 Oncocytic thyroid carcinoma: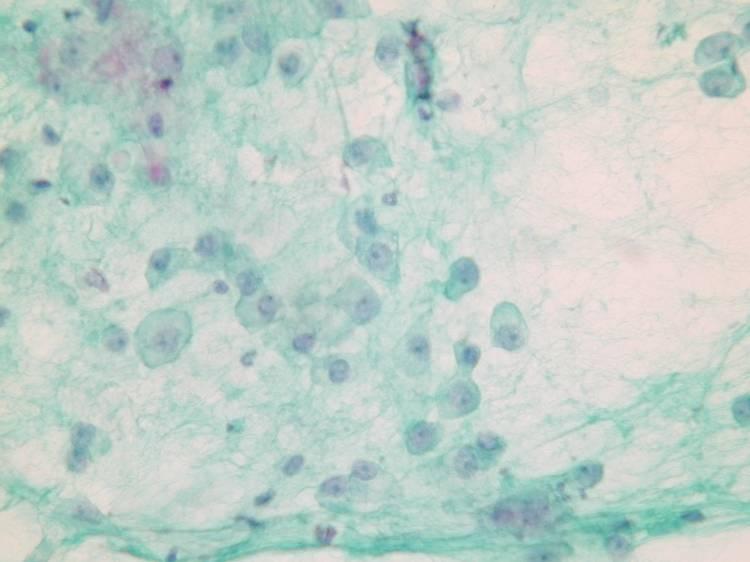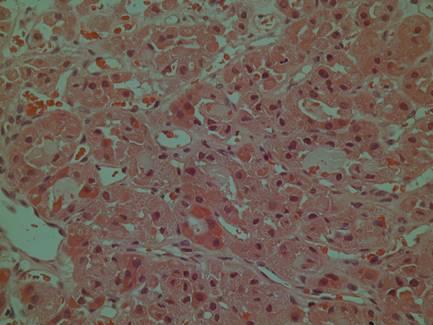 Metastatic epidermoid carcinoma: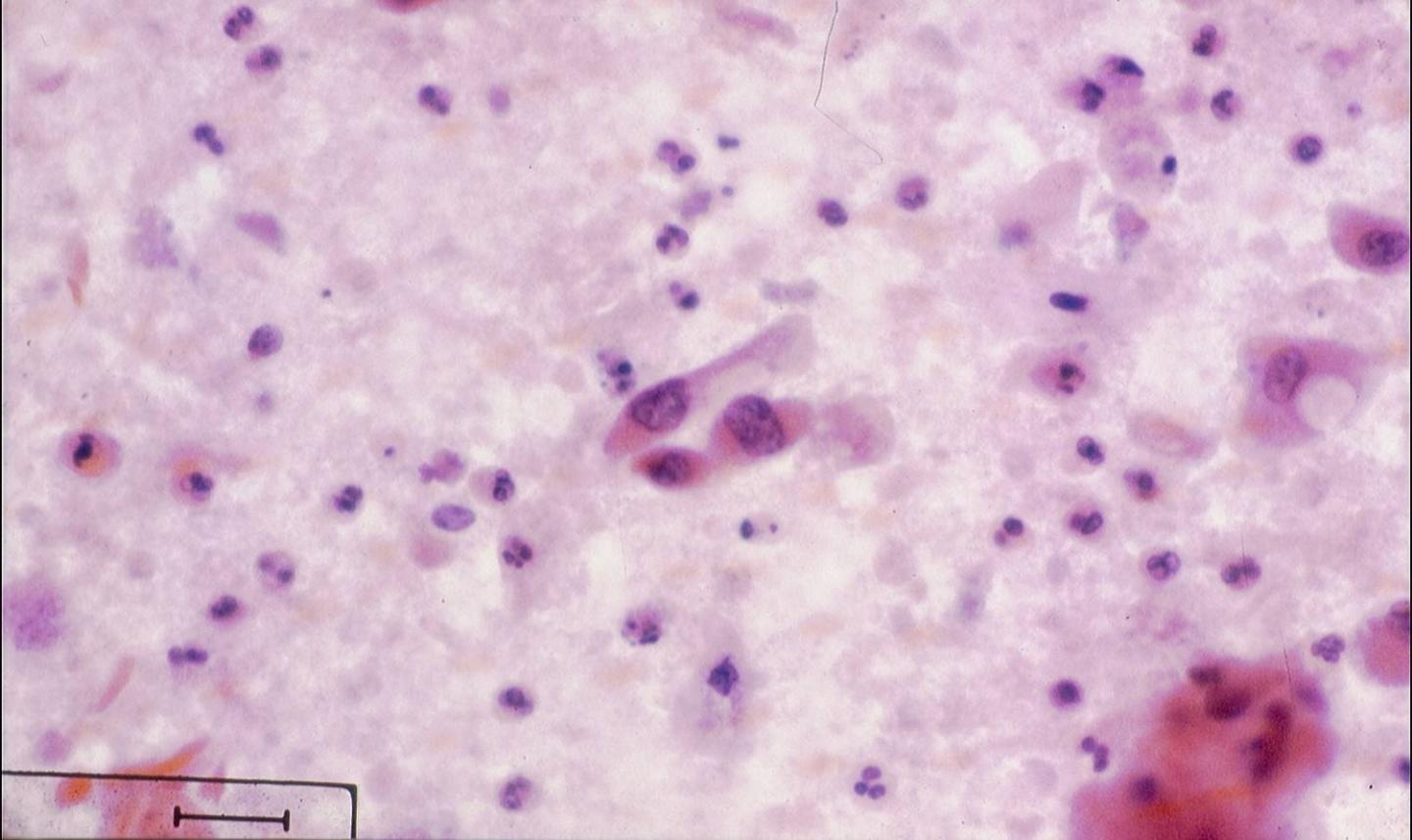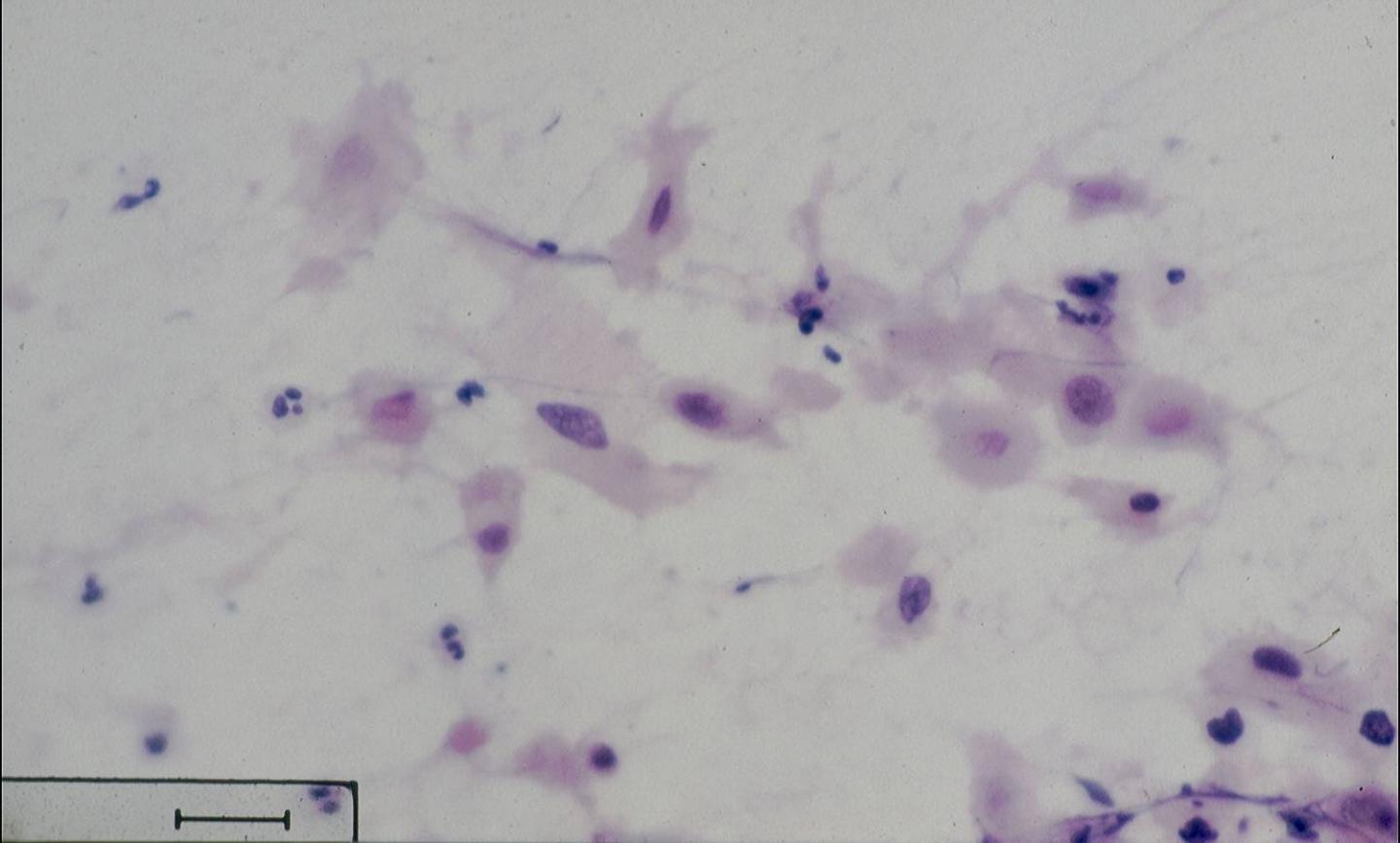 Metastatic breast carcinoma: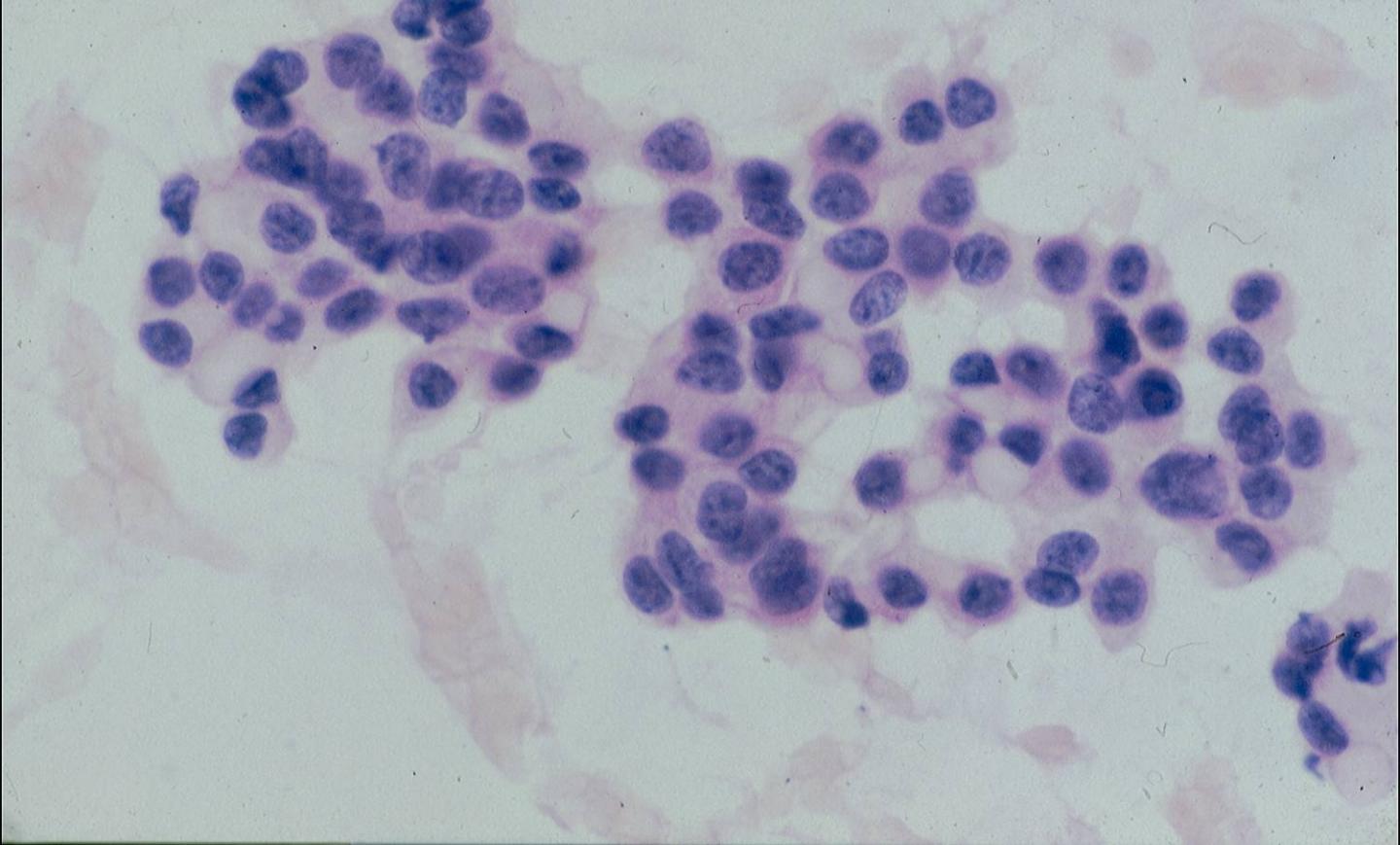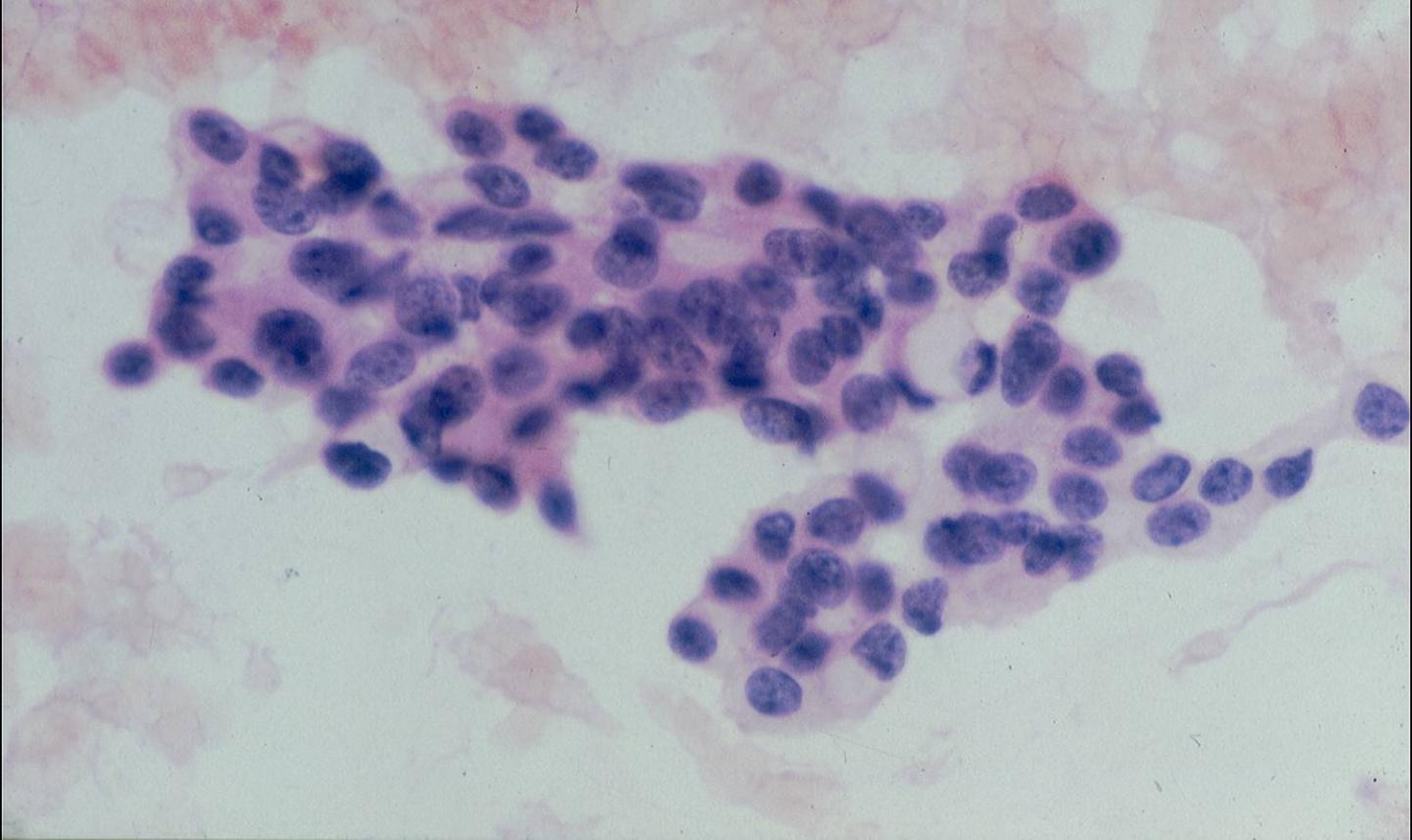 Varoius: